Bean Burrito, Orange Slices and More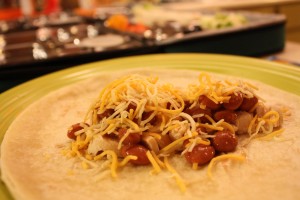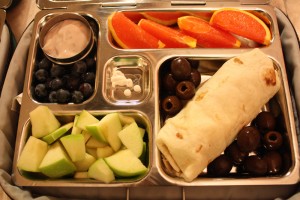 Today we've got a bean burrito – you can even see the inside. Simon and Gus will also enjoy a diced apple, a handful of blueberries, soy blueberry yogurt, black olives and pretty orange slices. When I grocery shop I shop organic before any other option so it goes without saying that the fruits are all organic. Always.
Ooh and don't forget about the daily vitamin pile. Happy Monday! Happy President's Day!