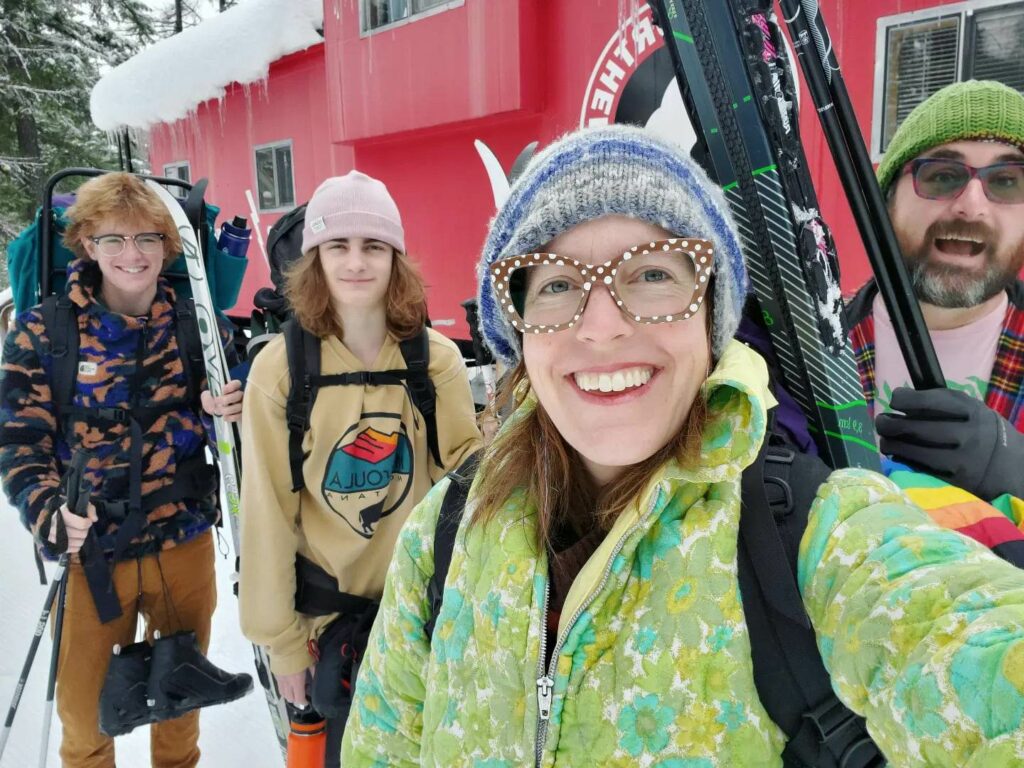 Things that make me tick
It's pretty rare that I'll pass on an adventure I've got an invite to. I love a good bike, hike, build, or ski challenge. Beware, I make frequent stops, to check on plants and take too many photos. I find joy in a beautifully packed and balanced bento box. A fresh loaf of sourdough makes my heart sing. I create and construct useful things with colorful yarn, and I bumble my way around a sewing machine. I appreciate being lost in a good book and/or a cozy movie night on the couch with my favorite human. If I had to pick a favorite pastime, it would probably be traveling; it is the best teacher.
My "job"
Whenever someone asks me "what I do?" I have a difficult time answering.  I'm a mama, small business owner, community activist, volunteer, aromatherapist, herbalist, doula, who loves growing plants and flowers. Montana's outdoors, our yard and off-grid yurt are home, and the places I strive to spend time working. We share our time with a black lab named Balloon, raise chickens & tend to honeybees. The food, flowers, and herbs growing in our yarden fuel the bodies of my people and the products we procure at Coming Up Rainbows.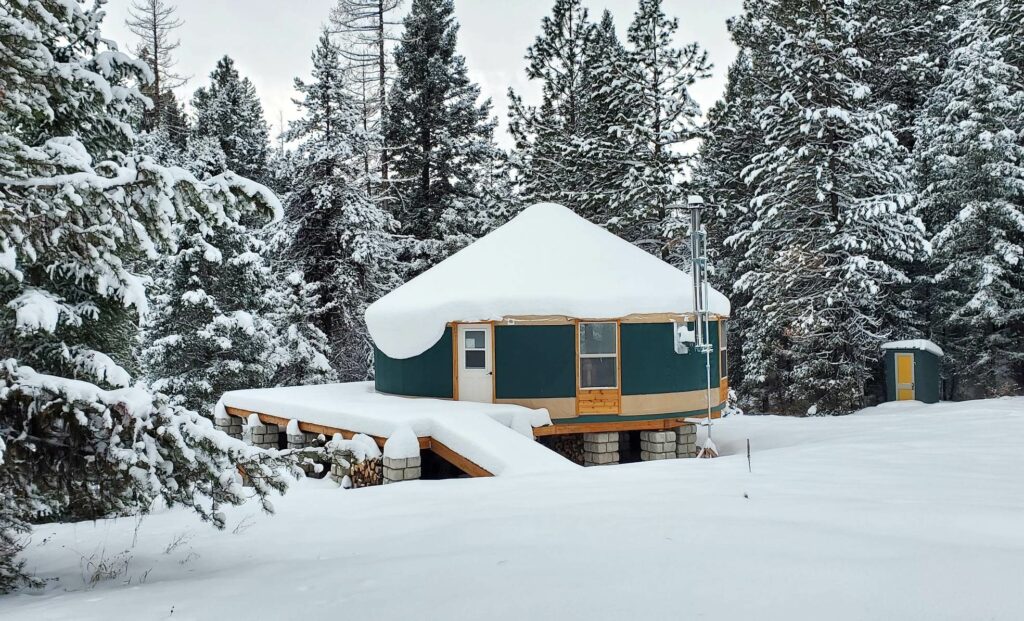 I closed up a really special toy shop that I ran for nearly 10 years in our small community. It was a unique haven to many, myself and kids included, and this rainbow adventure was the next natural step in my path. I proudly make most of the shop items in my home, with love.
What we offer – Why Choose Us?
My hope is that many of you are visiting to learn more about essential oils, safe body care options and cleaning alternatives. Fingers crossed, that I get the privilege of being the person to teach you and share our safe products with you. I spend hours researching safe alternatives, hours concocting potions, and I put each of our products to the test. The products in our shop, we use in our home and on our bodies. We have a 100% guarantee. The best part about teaching you, is that it empowers you to concoct your own products, do your own research and make small shifts that benefit you and our planet. An added perk for me, is that each time I work with someone new, I learn something from them, symbiosis.
I'm honored that you stopped by to visit, and I hope you'll come back again.
Take me back to the rainbow shop.