Last week a special person in my world turned 6 years old.
There is something about a birthday that makes me want to cook, bake and please. I let my kids (and husband) pick what they would want, for dinner, more than anything else on earth. Gus picked this…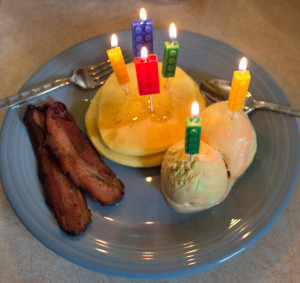 Don't worry, it is pancakes with maple syrup, bacon and tropical rainbow sherbet. Ask and you shall receive.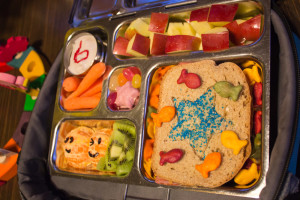 This was his cold lunch today. I didn't get quite as creative as I'd hoped to, it still made his little heart happy. PB&J starwich, goldfish crackers, clementine, kiwi, carrots (6 of them), soy yogurt with frinkles, diced apples, jolly beans and a frosted star cookie.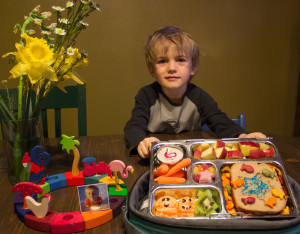 He looks just a bit sleepy. A touch.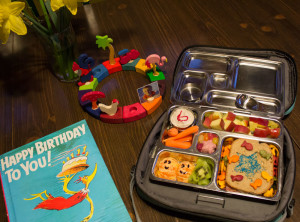 We have a tradition where we measure the boys on their birthdays. Gus chose this book to be the "head topper" so we could make a straight line. He didn't even know we owned this book, what a pleasant birthday surprise for a young tike.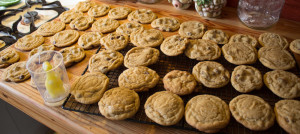 The dinosaur and I made these for the Kindergarten class, easier than cupcakes, thanks little man. Best chocolate chip cookies on earth!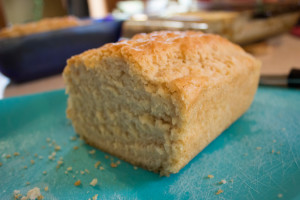 Just to throw in this pretty loaf – this was for my husband's last birthday – Southern Beer Bread (Nanny's recipe) and fried chicken.
Now for Gussy's birthday cake. Awfully proud of this little sucker. Well and the entire woodland buffet.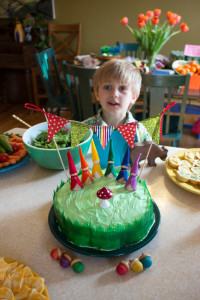 You deserve nothing but the best when you turn 6, and I adore you.