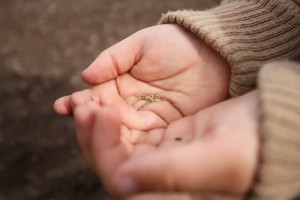 Welp we've reached the end of a long 5 days. I shouldn't be complaining as much as I have been, since it was my decision to cleanse in the first place. I feel good, today was definitely a day of cleaning out – lots of bathroom time today (finally) – I decided to finish my day off with a cup of fennel tea and actually ate a tasty salad for dinner. I felt like it was time. So I guess I didn't officially FINISH the cleanse but why should a girl have to wait until her birthday? Fennel Tea and a Salad now that's not so bad. I plan to stay on a healthy track after spending the last 5 days cleaning out, I vow to do my best to only put good in. *with the exception of some wine tomorrow since I turn 33*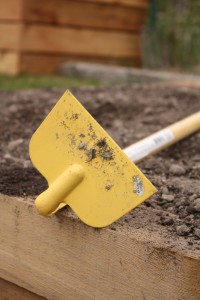 I feel like overall things went really well. I didn't do as much exercising as I would've liked to over the past week but the weather hasn't been very cooperative. I feel great today though even though I didn't get to hike as much as I would've liked to. I'm planning a hike tomorrow morning (weather permitting) and another in the afternoon – I'll catch up.
I think the Peppermint that was in the Digest and Cleanse capsules was my favorite. I really used a lot of Peppermint oil during this cleanse. I used some Lavender just to keep myself at peace and I drank tons and tons of Lemon in my water. I feel good – I feel like it was worth it. I think the main benefit for me is the healthy restart. I just needed a little boost to get myself back on track cooking/baking and preparing healthy foods for myself and my family. Although it takes a lot of time it is totally worth it. We've got a fridge full of delicious fresh raw foods that I plan to eat and prepare all week long, until we make a trip to the Good Food Store to replenish. I'm still holding out for our delicious garden goodies…we got a bit of a late start planting so no fresh greens yet, but they are all sprouting and showing their pretty green faces. Soon we will be tasting them!
I definitely couldn't have done it without my awesome helpers.
And so my love of plants comes full circle. I love the essential oils that are distilled from them, I love to eat them, smell them and drink them and I love to grow them and we finally have the gardens to do just that – we couldn't be more excited! I also love to share them – that might be the best part.
So I leave you – all cleansed – Happy Spring – Happy Cleansing and I hope in some way (in spite of my complaints) I've motivated some of you to do some spring cleaning. I feel great. And I'm pretty happy the 5 day Nutritive Cleanse has come to an end.