Coming Up Rainbows – Caffeinated Giveaway Winner!
This was such a fun giveaway! We'd like to extend a gigantic thank you to our friends at Drum Coffee for collaborating with us, providing all of the caffeine, and leaving the rainbows to us.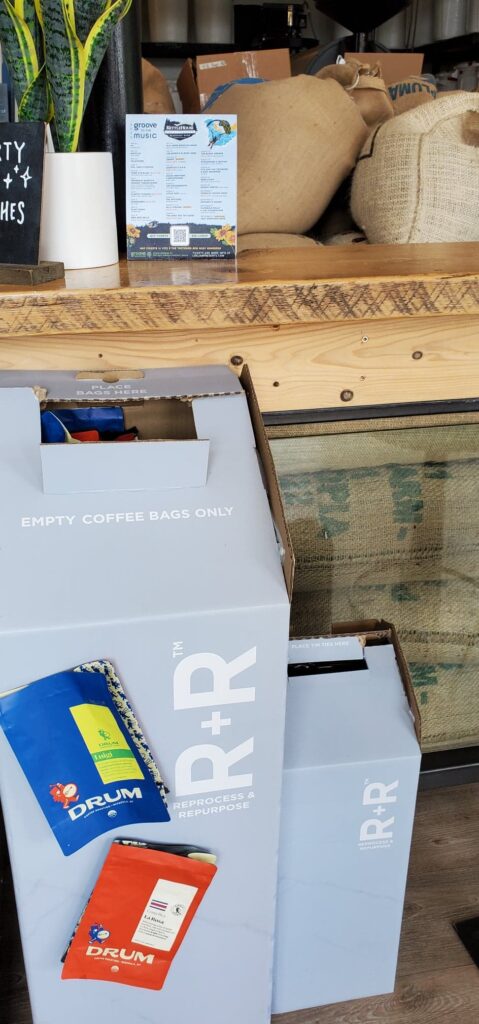 We forgot to share one of our favorite things about Drum is that you can recycle your coffee bags onsite.
They have two locations in Missoula, MT and an online presence, if you'd like your coffee mailed to you, subscribe.
Without further adieu, congratulations to both of our winners!
Kelly from New Hampshire is our first lucky winner! She shared a little bit about herself, which we always love.
"I am 45 years old. Met my husband when I was 14 and we're high school sweethearts. I love him with all my heart. I live in New Hampshire, love riding the atv's and hitting the trails. We have one daughter who is 25 and a dog named Floki."
Woot! Congrats Kelly!! You won the prize on the left in the photo below.
Sandra in Alabama is the winner of the second prize package (right hand photo). Your packages are en route to you both. Enjoy!
Congratulations and thank you all for participating.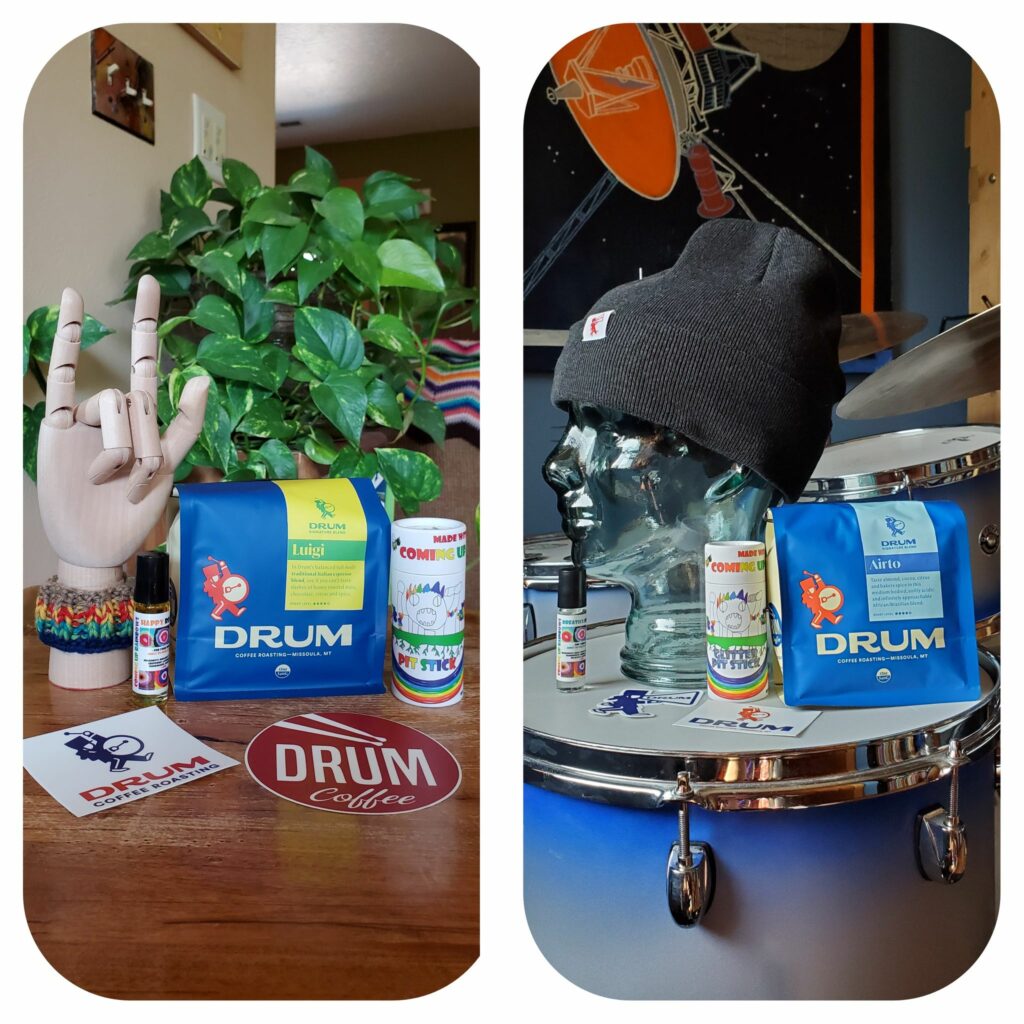 Our next giveaway is already in the works. It will happen alongside the Full Beaver Moon, in November. If you'd like to be alerted when our next giveaway is active please sign up to our mailing list.
If you're interested in a collaborative giveaway with Coming Up Rainbows, we're always looking for companies, artists and makers to team up with. Please reach out to us and we can make some magic happen. xo