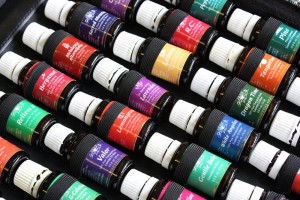 February flew by, I can't believe it is already time for another oil message. I guess it was a short month. I hope this finds all of you well. I should have picked Joy for March since you can get it and the Stress Away roller free with a 175PV order this month. PanAway is on sale this month 10% off the 5ml bottle – and you still get the full PV (for those of you on Essential Rewards Autoship). If you aren't an "autoshipper" but are considering it, please let me know, there are all kinds of perks! One biggie is the bulk shipping rate, plus you acquire points toward free oils! Nothin' better than free oils!
Now for the March oil – I decided I'd choose one of my favs – I've been using a lot of Copaiba these days and since it is a really new oil to Young Living I thought I'd talk about the different ways we use this Brazilian oil in our family. It is product number 3431 Wholesale $39.75 Retail $52.30.
This oil contains the highest amount beta caryophyllene (55 percent) of any known essential oil. I've just recently been learning about what exactly this means from Anna since she's becoming a certified aromatherapist. Beta Caryophyllene is an anti-inflammatory and great for pain. The reason I got this oil in the first place is because it is said to aid in digestion. I used it on tummys around here until I learned that you can pair it with another oil and it really enhances that oil, making it more potent. I started using it a lot in combination with Thieves throughout the winter, on everyone in the house, because it is essentially like using Thieves x3. It smells amazing, it isn't a very powerful smell though – pretty mild. I use it all of the time it is just one of those really great oils for me. We've been using it on Shane's inflamed shoulder in combination with PanAway, the Deep Relief Roller, Clove and others. I use it on my kiddos bellies if they have stomach aches. It is much less intense than Peppermint (no tingles). This oil can be taken internally as well, which I haven't personally done, but you can. I'm sure there is so much more about that I'm not even touching on but that's it in a nutshell.
Sorry I'm a bit late sending this message out this month. If you want some oils but don't want to place your own order please let me know, I can get them on someone's order for you, or mine by the 7th, I'm happy to add things all weekend.
Discussion Group will be on a Tuesday this month,  March 23rd, probably at Walking Stick Toys again but the location will be announced. Sorry we are bouncing around with dates on discussion group so much. We decided we'll try and hold discussion group on the 3rd or 4th Thursday of the month, this month is an exception to the new rule.
Still rollin' with the Deep Relief roller for free for hosting a party, so let me know if you'd like me to come and do a party for you and your friends you'll get a deep relief roller and you'll be able to share these amazing oils and have me talk your ears off.
As promised I said I'd have a contest in March – so here it is. To qualify you must be a member of my downline and have an Essential Rewards Autoship of 100PV (or more) for the month of March. If you have a qualifying autoship this month you will automatically be entered in the drawing. The drawing will take place on April Fool's Day 2010.
The prize will be a bottle of Aroma Life – this oil is another oil I've been loving lately! It is a blend of Cypress, Helichrysum, Ylang Ylang and Marjoram. It is great for your heart and circulation and it just makes me feel really really good, so I want to share it with someone, maybe you'll be that lucky someone?