Dino Sammy, Diced Apples and More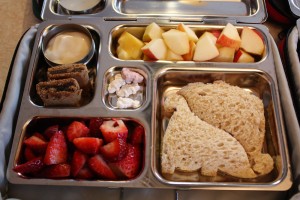 We've been eating a LOT of strawberries these days. It always gets us really excited when we can find them again at the Good Food Store. Soon we'll have them right out our own front door. CAN'T WAIT!
The dinos are making another appearance today…and it is always a welcome one because they are so stinkin' cute. They are filled with peanut butter and jelly (nothing better to fill a dino with than that). We've got some colorful sides today – strawberries, fig cookies, lemon soy yogurts, diced organic apples and the standby vitamin pile (dino babies). Fill your belly dino-style today. Simon is completing his breakfast homework. Pretty cute!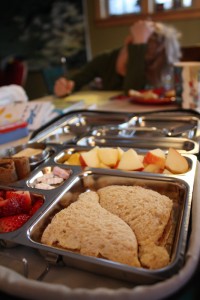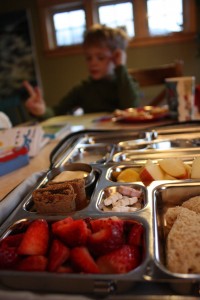 Happy Friday!