Easter Pattern of the Week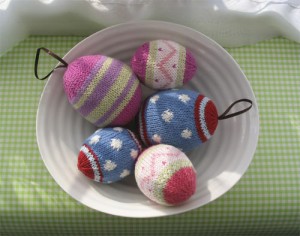 You still have plenty of time to get "crackin'" on some Easter knits. You can always look back and use our sweet little hen pattern, or you could knit some soft eggs using this pattern. I'm plugging away on my sweater and feel really focused on that at the moment but I hope to get some Easter Knits in before I need to stuff baskets.
Ooh or maybe I'll knit some of these sweet teeny tiny bunnies.
Happy Spring Knits!