Facebook Followers Love Fairy Lunch
If you don't already you ought to follow us on our Facebook Page we post extra photos there from time to time and we'd hate for you to miss them.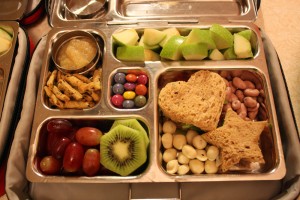 Our theme for lunch today was fairy inspired. We had a Magical Fairy Party at our Toy Store on Friday and the bits of cheese were cut into hearts, stars, angelfish and butterflies. That made us want a whole fairy lunch…so we ended up with some rainbow chocolate drops, some heart and star sandwiches, grapes and kiwi and bright green apples and as many colors as we could find.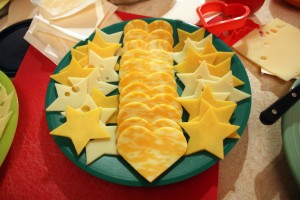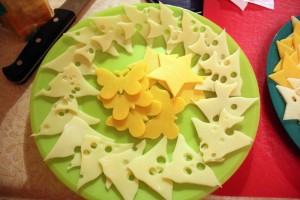 The lunch and my sweet big boy practicing his spelling words before heading to school.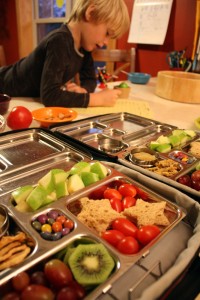 Gus's lunch had some cherry tomatoes instead of the yogurt covered raisins in Simon's lunch. Gus also likes dried apples and they aren't a favorite of Sime's.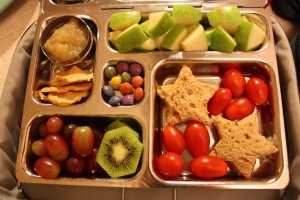 Both have magical applesauce and Simon's (at the top) has some wild rice and garlic crunchy sticks. Oh and the sandwiches are filled with turkey – Simon's has lettuce and Gus's has tomatoes.