Coming Up Rainbows – Sweltering Summertime Giveaway! – WINNER!
This was such a fun giveaway! We love sharing our products with all of you, and a packable sunhat is a total dream.
Drumroll: The winner of our giveaway is Denise R. of New Jersey! She will receive the TWO of our best-selling Pit Sticks, TWO of our sweet locally-made diffuser necklaces, TWO of our Bug Off! sprays and TWO bottles of Orange Oil, Lemon Oil and Lime Oil and a colorful packable sunhat.
Congratulations Denise!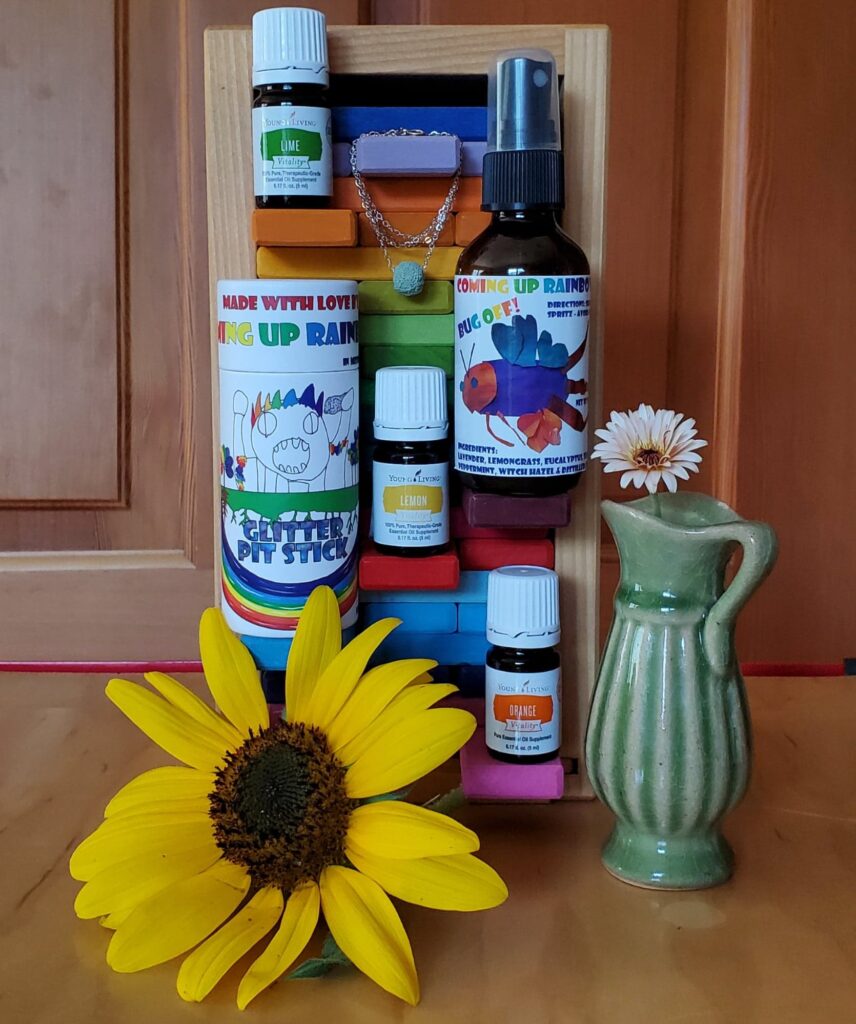 Our next giveaway is already in the works. It will happen sometime in September 2022. If you'd like to be alerted when our next giveaway is active please sign up to our mailing list.
If you're interested in a collaborative giveaway with Coming Up Rainbows, we're always looking for companies, artists and makers to team up with. Please reach out to us and we can make some magic happen.