May Giveaway Winner + Spring Cleaning
We are having another Yard Sale! Each season, as we reassess this rainbow business, we clean up shop! We've done our spring cleaning and we've got some screamin' deals for you. The quantities are very limited, so act fast!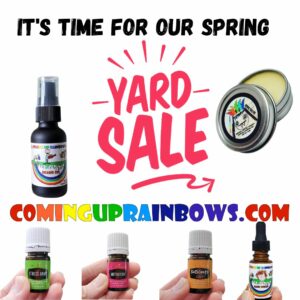 If you have questions about how to use products, or if there is something in particular you're working on in your life, feel free to reach out. I love chatting and helping in any way that I can.
---
We know the real reason you're here. You probably entered our May Day to Mother's Day Giveaway. Did you win? Who did? And, when is the next giveaway?
To be in the Giveaway loop, make sure you're subscribed to our mailing list. We'll tell you first when a new giveaway goes live.
If you are a maker or business owner with something cool you'd like to contribute to a giveaway, don't hesitate to reach out. Let's team up!
Who Won the May Giveaway?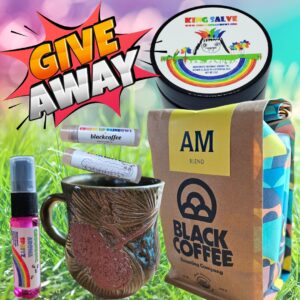 Black Coffee Roasting Company and Sticks & Stones Workshop helped us create the best spring prize package and the winner is….
Kim M of Culver City, CA! Congratulations!
"I currently live in Los Angeles and enjoy hiking, painting and camping. I am also a big coffee lover and am looking forward to enjoying my prizes."
We hope you love your prize! It's all packaged up and will be picked up today.
Thank you for playing and remember to hit up our Yard Sale, the clock is ticking. Happy May!