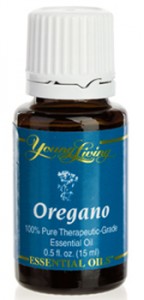 I'm sort of surprised I haven't talked about this oil yet, but I'm pretty excited because it is a perfect oil for back to school and amazing for cold and flu season! We've used this oil in our house for a long list of things…so I'll try and recap and share.
One of my kiddos has some warts on the bottom of one of his feet and one on his finger, so we've been applying Oregano daily (you have to do it daily for it to actually work) to get rid of his warts. Since this oil is a hot oil I have found it is best when applied on the bottom of the feet, at least with kids.
This oil comes in the Raindrop Kit and is powerful anti-viral, anti-bacterial, anti-parasitic, anti-fungal, anti-inflammatory, and it is a great immune stimulant. It is a must have for colds. I tend to gravitate toward a lot of the oils in the Raindrop Technique Kit when we have a virus making its way around our house. This oil is also found in ImmuPower, which is a good oil for immune protection too. This oil is very powerful, so it might be a good idea to dilute it before application. Dilute with V-6 or olive oil (something edible).
This oil is amazing for colds. I rub it on Simon's and Gussy's feet when they have colds. I actually mix with olive oil or V-6 and put along Shane's spine when he has a cold and ask him to do the same for me. It can also be diffused to kill airborne bacteria. It has a very strong smell to it, one that I'm not fond of but I tolerate because it really works for us. Shane hasn't ever seemed to mind the smell – he always tells us we smell like gyros or pizza after we use this oil.
This oil is great for asthma, bronchitis, rheumatism and whooping cough.
It is a great alternative to Thieves oil – which shouldn't be used daily as a cold/flu preventative – so maybe use Thieves for a couple of days and swap out with Oregano for a day…and repeat. I still love my Thieves more than Oregano (I'm pretty sure it is mostly a smell preference for me.).
Oregano may also be used to enhance the flavor of food, but remember it is very potent so you don't need much at all, touch a toothpick in your oil and mix it in your dish, you most likely don't even need a full drop. This oil is distilled from the leaves of Oregano.
I'll keep it short and sweet and let you all know that the Essential 7 promotion has been extended until Sept 15th so if you didn't get the chance to get your free Essential 7 you have another shot at it, just place your order of 195PV or more by the 15th at midnight.
Tentative Plan – to be confirmed soon: Discussion Group will be held from 7-9 on Thursday, September 23rd at Walking Stick Toys/Nature Boy and we will be discussing Immune Boosting Oils and whatever the attendees would like to share!
Happy Back to School time and a new oil of the month will be presented in the fall – seems strange that fall is so close already our fun summer flew right on by!