Pan Fried Potatoes, Kiwi and More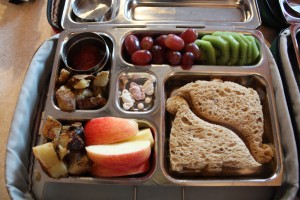 If there is one food that Papa Shane (Ukulele Guy) has mastered it is Pan-Fried Potatoes. He doesn't mess around when it comes to these delights. He's very particular about his potatoes so you can rest assured you'll be getting the best of the best if he is preparing them for you.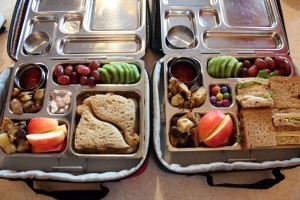 All packed up and ready to go.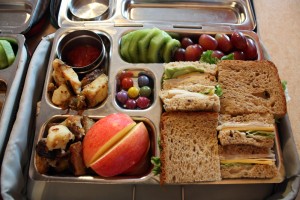 The rest of the delicious lunch today: Pink Lady apple slices, a bit of ketchup for dipping those delicious potatoes, some rainbow chocolate drops for Simon and vitamins for Gus (don't worry he already ate his chocolate), a sandwich (sandwich style for Simon and dino style for Googs), the sandwiches differ slightly – both have turkey and cheese and Simon likes a bit of lettuce in his. Kiwi, red grapes and some smootches complete the package for today. Happy Cold Lunch my sweet boys.