Petit Fours for Christmas
My Grandma always had pretty tiered trays full of petit fours when I was growing up so this year I bit the bullet and ordered some for myself for Thanksgiving and Christmas…well not just for myself of course, to share, and boy are they a hit!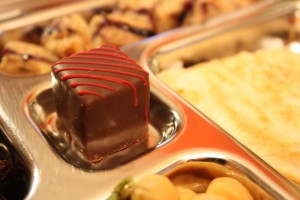 To go along with them however, we had to have a real lunch…so both Simon and Gus had Quesadillas, some colorful fish crackers (that we just determined are colored with natural dyes – that makes Mama happy), some Karponzo Beans (that is what Gus calls them), some noodles leftover from dinner last night (mixed with some delicious steak and mushrooms), applesauce, and peanut butter and jelly bites galore. It looks like Simon's lunch had edamame and raisins instead of the noodles that Gus enjoyed.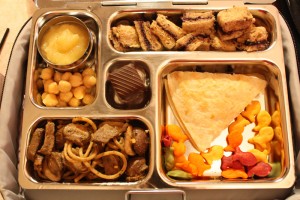 And another petit four! Merry Christmas!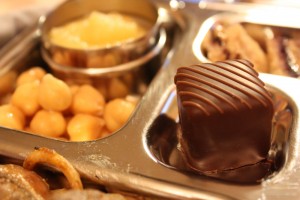 This all looks so delicious I better go make a snack! Or maybe I'll open another box of petit fours.