Preschool Visit = Lunch Box Sweetness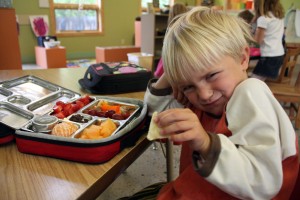 I know many of you have seen this photo already because I posted it a while back. This is the lunch that went along with the post. I didn't want to leave it out of the mix.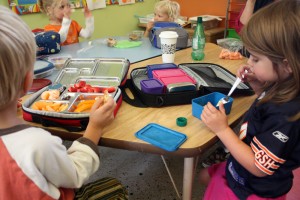 These two peas in a pod are loving their lunches together. I get it, they are both pretty delicious…the lunches too.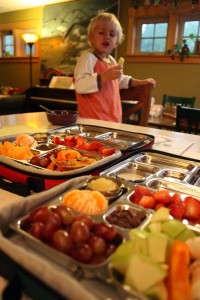 Organic grapes, strawberries, apples, clementines, applesauce, & apples make my heart sing. I love having all of these super healthy goodies for my kids to consume.
Oh and Egg Salad made from our very own hen eggs – wrapped in a locally made tortilla. I will miss you this winter Farm to Family. Those tortillas are the bomb!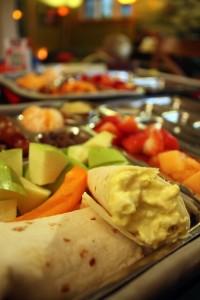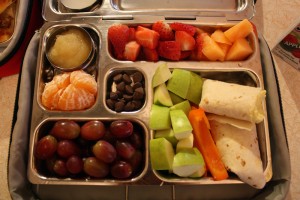 One kid likes egg salad => the other doesn't.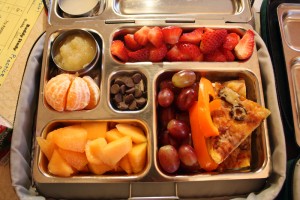 So the guy that tolerates the cheese slightly better gets some leftover pizza today. Oh and cantaloupe he has a love for melon, so he gets a bit extra. Chocolate chips for dessert – who doesn't love some chocolate chips to munch on?
Happy Cold School Lunch my sweet boys!