Just figured I ought to follow up my Rainbow Lunch with a snip of where some of our harvest came from.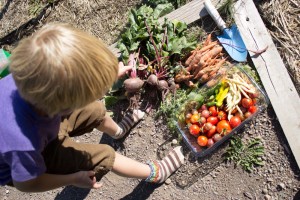 Look at that sweet little powerband in there.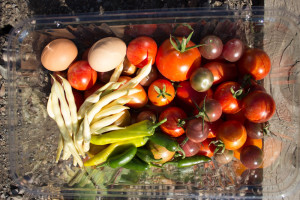 These are some of my favorite days of the entire year. Carrying this bounty inside from the backyard makes me so happy!
Summer! Ahhhh.