Red Beans and Rice, Pocky and More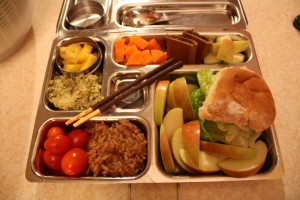 Who needs more than red beans and rice and Pocky sticks? Oh what the heck we'll throw about a billion other things in this lunch to spice it up a bit. Cherry tomatoes for starters, and of course some carrots from our garden (NONE of those are going in the compost this year), some couscous is always welcomed with an open mouth, organic pineapple chunks (in the small cup because they are a bit juicy) and a sliced organic apple, some fig cookies and….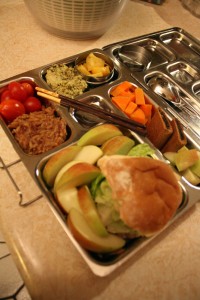 A smoked chicken roll with some fresh lettuce (my Papa smoked the chicken himself – and it was delicious!). Oooh and the couscous was lemon/spinach. Yummy!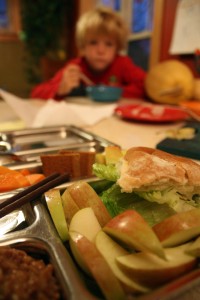 Happy Lunchin'!