Sacred Frankincense for August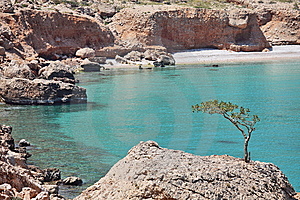 Since we just learned so much at discussion group on Thurs. I thought I would share information about this incredible oil with you. It is meant to be used in conjunction with your Frankincense that comes in the starter kit from the Boswellia carteri tree. The Sacred Frankincense is distilled from the Boswellia sacra trees at the Young Living distillery in Oman. This is pretty incredible in itself as no Omani frankincense has ever left the country unless directly purchased by Saudi royals.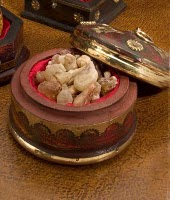 Frankincense is an oil that I've spoken of before. It has so many amazing benefits it would be completely impossible to list them all.
You can visit www.pubmed.com or .gov and type in Frankincense to see over 200 results of how Frankincense Essential Oil has worked to treat different things…the list is long and includes cancer, asthma, skin cancer, rheumatoid arthritis, Crohn's Disease, fibromyalgia, etc. This information is not published by Young Living – it is government based – I know it is sometimes nice to see different perspectives (even from people outside of Young Living) so to read about it for hours and hours you can visit this site. heh.
Now for my Frankincense info – first off Frankincense is an oil that I use freely with my kids. I'll tell a quick story that I hate – some of you may have already heard it – Frankincense was a tool I used when Simon (my oldest baby) got his MMR vaccination. He ended up having a reaction to the immunization. Pain in arms and legs (tingles) and then he was kind of a in a zone by the time we got home. He was barely moving – so I put him in the bathtub since he started to spike a fever at that point. I put Peppermint on his feet and Frankincense all over his chest and back and neck (as this oil is a good oil for pain). He started projectile vomiting in the bathtub and then remained in a state where he seemed "out of touch" until the next morning when he seemed to be doing a lot better. It rocked his world and that particular oil seemed to be the ticket. I continued to apply both Peppermint to his feet (to pull out the fever – or at least keep it at a level that wasn't dangerous) and then the Frankincense just to help him through.
I use it when anyone in our house has any sort of flu/cold (stuffy nose) congestion as it is a great oxygenating oil and deepens breathing.
It is a wonderful oil for breast care. It is anti-tumorous so should be used daily as a preventative. It is wonderful for woman's health. It will definitely be an oil on my short list if I ever have to have a short list.
It is an amazing oil for teeth/gum health.
It is a wonderful oil for meditation and spiritual connection.
It is one of the only oils that is high in sesquiterpenes and is able to break the blood brain barrier, making it extremely effective.
This is a wonderful oil for birth and death. This oil can be used on the crown of a newborn to annoint and bless and can also be used during death. I used this oil on my Grandfather's feet when he was dying. He also happened to have parkinson's disease and it is an oil that is wonderful for that disease.
This info is from Anna – A component of frankincense, boswellic acid is poised to replace NSAIDs in the pharmaceutical industry in the next 10 years because of it's profound anti inflammatory properties along with its ability to support the digestive system and liver. Clinical trials have shown amazing results on Frankincense's effects on cancer, asthma, arthritis, and all inflammatory bowel diseases. These trials are being done in hospital and universities throughout the country. End.
The new Sacred Frankincense is $50 for a 5 ml bottle wholesale. Frankincense is $69.75 wholesale for a 15ml bottle. These oils paired with one another give you the ultimate Frankincense experience. If you don't have one or the other of them talk to me for more info. You can even get Frankincense resin and a Frankincense burner from Young Living now. Check here for more info. But please contact me for ordering – you don't want to pay retail prices if you don't have to.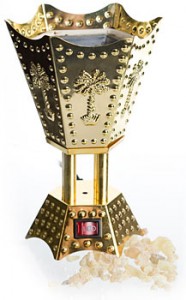 As always if you need anything please let me know, my order goes on the 7th but we have orders going all month that can be added to, so you don't have to wait a full month if you are out of something.
The promo for August is a great one! Spend 195 PV and get a free Essential 7 Kit – that includes a 5ml bottle of lavender, peppermint, lemon, Joy, PanAway,
Peace & Calming, and Purification. And Harmony Oil is 10% off this month but you still get the full PV if you are doing essential rewards.
I hope this finds everyone well and enjoying summer!