I have yet to complete a pair of socks…er even one sock…but I am going to finish my sweater – hopefully before the weekend is over.
I wanted to share this blog that is full of fun patterns and mad skill. Today the focus happens to be sock construction…and I will be revisiting this after my sweater is complete.
Just so you have a fun photo to view this is another holiday gift that I knit up for Simon's 2nd grade teacher – Mrs. Rothwell – whom he loves dearly. And I love this boy dearly…my little potato.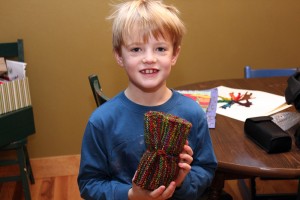 I knit this from some local yarn – made in Corvallis – Mountain Colors is the brand and boy is it colorful. It was a fun project – I knit most of this scarf in the hospital (doula-ing) while the little nugget below was being born.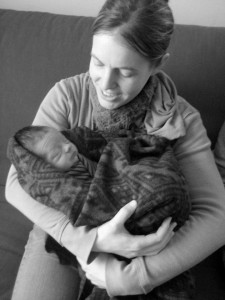 His mama was my yarn bomb buddy.
Here is a pretty cake of Mountain Colors yarn – which I will most definitely be using again.
Happy Knits.