Ham Bun for Back to School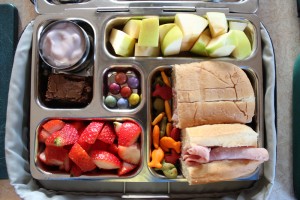 Ham Bun, fresh strawberries, chocolate rainbow drops, 1/2 brownie, soy yogurt, diced apples and the best filler ever – goldfish crackers and your belly ought to be full.
Pretty soon mornings won't be quite as bright. I love our bright summertime mornings.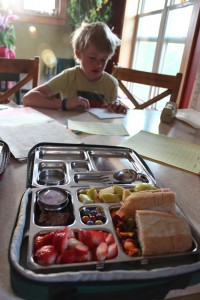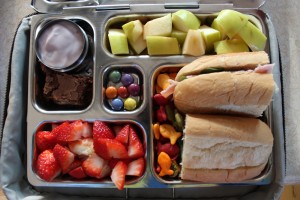 Back to school is just around the corner! Are you ready to start packing healthy lunches?