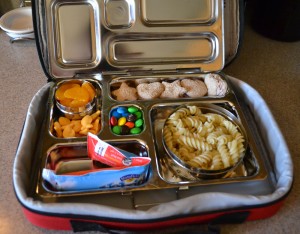 We've inspired Auntie Maynah. The Mama of my adorable nieces Abbey and Alice. Here they are in case you didn't believe me, holy smokes they are cute!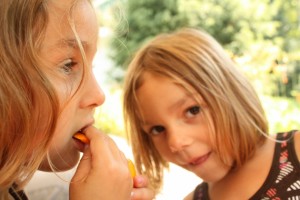 I won't list all of the goodies she loaded Abbey's lunches up with the photos do the talking. I'm not sure of brands – etc. It is nice to have some new ideas though. And my sister is living proof that these lunchboxes are super fun to pack! So I'm not just blowing smoke. heh.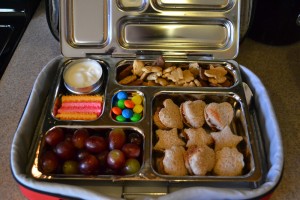 I love the PB&J hearts and stars!
If you want your own PlanetBox to fill you can find them here…
[phpzon asin="B004KT23UC" country="US" trackingid="madeyourlunch-20″ templatename="asin-tabs"]