Bagel with Cream Cheese, Banana and More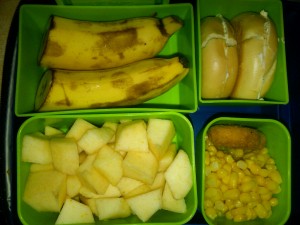 Today a bagel with cream cheese is the filler. There is one loan Quorn Nugget in the midst of a cupful of organic corn kernels. A banana and diced organic apple for fruit! Mmm. Water to drink.
Even though it is the start of Spring Break I'm sure we'll still be eating lunches, so there may be some posts! Happy Spring!