This 'cup of gold', is a restful and calming addition to your herbal apothecary. It grows in my yard in Montana, and reseeds itself every year. I planted it 9 years ago, after our 9th wedding anniversary. I think it is fun look up the flower for each year, since plants are an intricate part of my love language. If I can get my hands on the seed, and the conditions are right, I try and make it grow. This one never stops giving.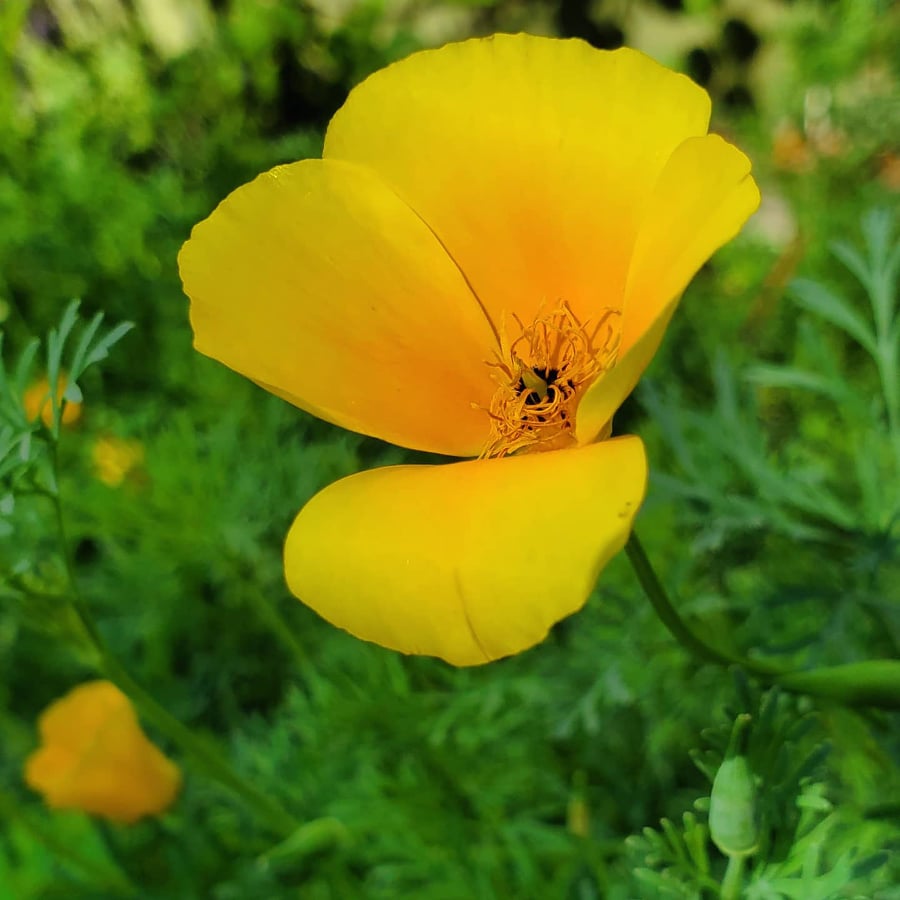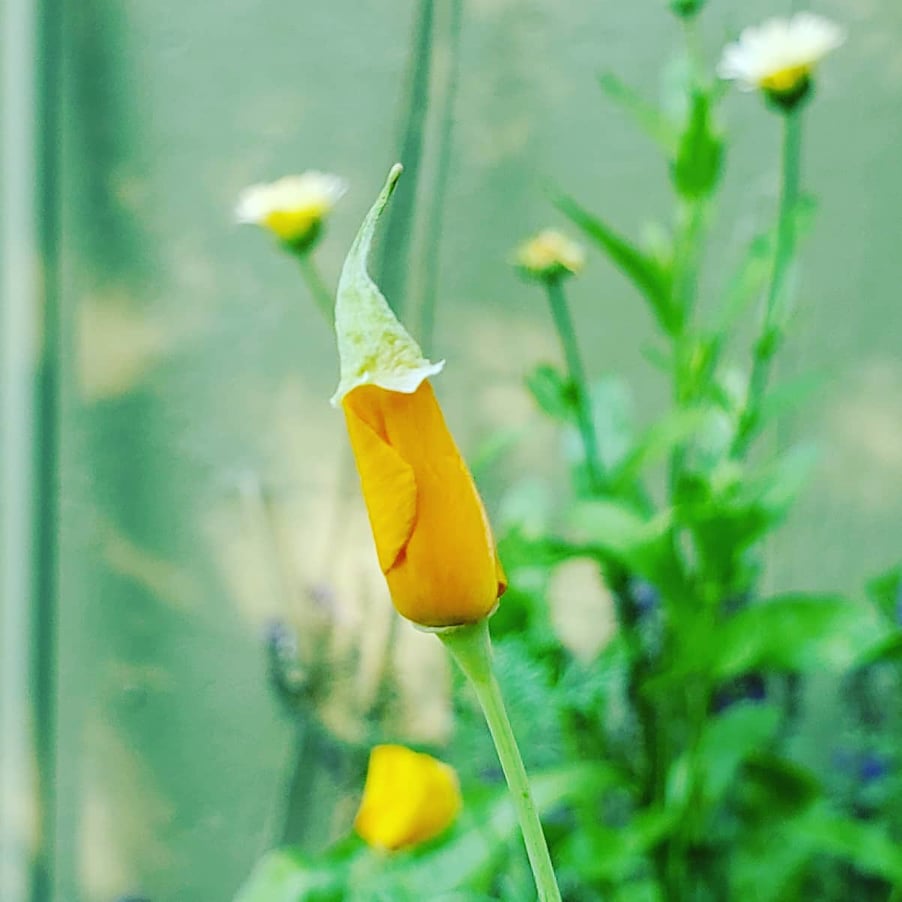 California poppies (Eschscholzia californica) open with the sun and close in the shade/dark. The images give you a feel for what actually happens in my garden. In the image above, the tiny hat on the poppy above hasn't popped off yet. But, in the image below it has broken free, with some help from the sun.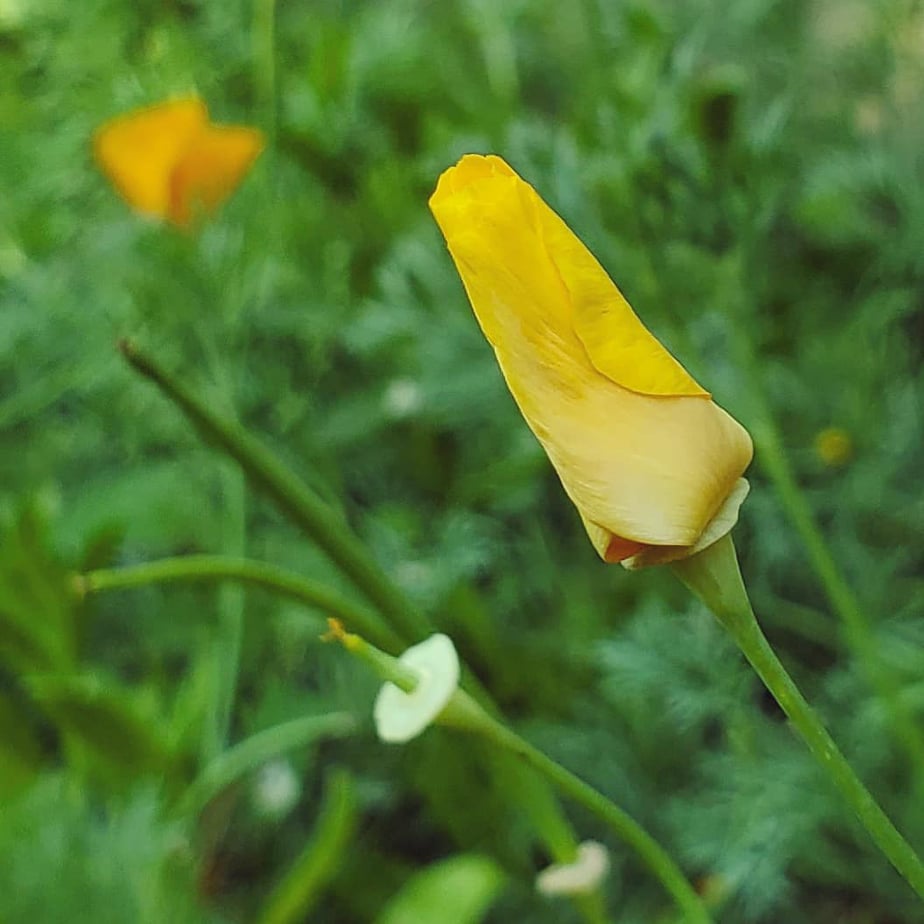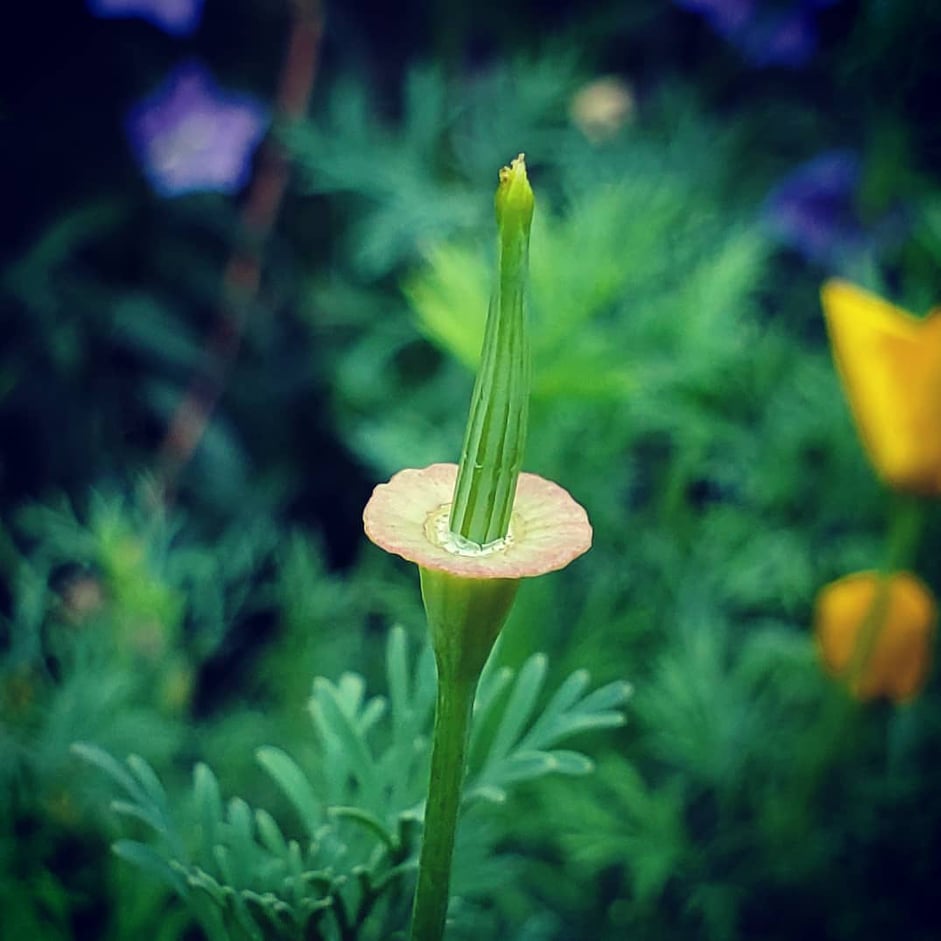 Herbal Actions
California poppy is not to be confused with any ol' poppy, or a poppy containing opium. The california poppy does not contain the same alkaloids found in opiates, so this isn't the plant to make your opium tea.
Historically, Native Americans used this plant as a sedative and analgesic (the root). The above ground parts of the plant promote sleep and relaxation, and can help remedy anxiousness and anxiety.
How do I use this plant?
Most recently, I harvested the above ground parts of the plant and added them to a community 'new moon tea bath'. The tea was made up of multiple herbs (sage, yarrow, lavender, calendula, basil, etc); it smelled divine. We dipped in the lake, under the stars, cooled our tea bath a bit, and poured it over our heads and bodies when we emerged from the water. After that, sleep that night was delightful.
California Poppy is a helpful herb to have on hand for headaches and migraines. This herb can be made into a tea or a tincture. It is okay to use the fresh herb or dried herb.
As always, only pick from safe places (unsprayed), with permission.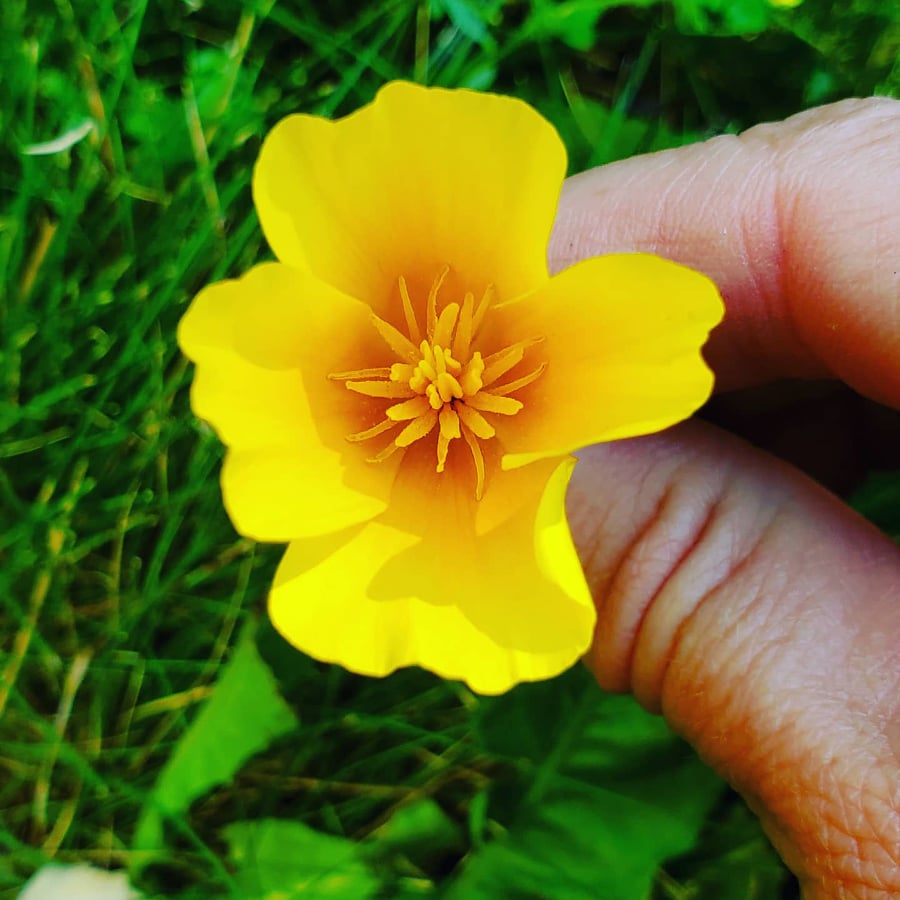 This is one of many low maintenance pollinators that can be planted in your yarden. The bees love it! At my house, it grows in the same garden as calendula, borage, bachelor buttons, yarrow, blue bells, marigold, tiger lilies and peonies. It is a happy companion.
In celebration of this plant try our Sleepy Roller on sale, for a limited time. You might even get a tea bag full of california poppy with your order (while supplies last).