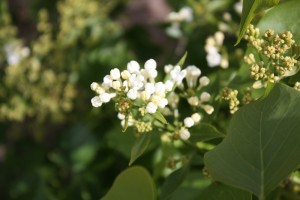 Someone recently asked me if you could get Lilac Oil, and if you could, I would marry it!
I feel great this morning! So I decided I'd do a morning post again. I have a lot of energy and my spirits have definitely lifted from yesterday. I truly believe this is actually doing something positive for me now…where as yesterday I was a bit skeptical. I made lunches this morning and didn't feel any cravings at all – although like I said they tend to get a lot worse as the day progresses…but the way I feel right now is pretty encouraging. Don't get me wrong, I'm still very excited that the duration is only 5 days – and tomorrow is the 5th day. And, I don't know for sure that I'd do it again, but I bet I'm going to feel awesome on Friday morning when I wake up! I could have a change of heart and start trying this out every other season? We'll see.
Still no poop (to speak of) but since I'm not ingesting much I'm not surprised. I do have to say that my shakes are growing on me. I find myself really looking forward to that fullness and the taste (since I made the switch to water) has been a lot more bearable. I even added a bit extra water to my shake for lunch today to make more. My kids do that with their juice – they like to add water to make more juice – works out well for me because they aren't getting as much sugar.  Still no headaches at all, it has actually been pretty painless for the most part. The other plus is there is no food prep. I know that with some cleanses the grocery list can get a bit insane and then maybe you don't completely follow through with the cleanse in the end and you have all of this extra food that nobody really wants to eat.
I've decided that I'd like to give the other cleanse, I have in my possession, away. The way I've decided to do so is to have a party booking contest and a sign up contest. So there are two ways to qualify.
You can book a party with me – I'll come and talk to you and a group of your friends/family about the Everyday Oils and how you can incorporate them into your everyday life in a very beneficial way for yourself and/or your family. You try all of the oils at the party and learn about each one in detail. The party has to be booked before the 10th of June but doesn't have to take place until September 30th. I think that's a fair amount of time. Summer parties are super fun – we can do them outside if you prefer, on a deck in the sunshine! If you have to cancel your party for some reason and you win the cleanse I come over, while you are doing your cleanse, with a big juicy cheeseburger and fries and eat it right in front of you, and I hope that you will rebook. Oil parties are super fun, relaxing, rejuvenating and really great for you.
The second way to win the cleanse is to sign up as a distributor with Essential Rewards Autoship. If you are already a distributor in my downline then your name will go in the drawing by simply signing up for the Essential Rewards program. If you have been on the fence about Essential Rewards please check my previous post about how awesome it is! It is a great way to get Therapeutic Grade Essential Oils for free!
If there are questions please let me know by leaving a comment or emailing me from the site. I am willing to help in anyway that I'm able. I just think it is important that everyone has healing essential oils – they have really changed my life and I know they can be life changing for you too.