Clementines, Gingerbread Sandwiches and More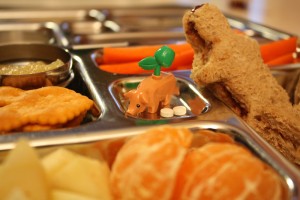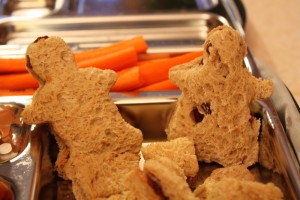 Oh yeah – Christmas brought us some Gingerbread cookie cutters – so we now have gingerbread sandwiches! And of course those Lego Advent calendar pieces. I got a real kick out of the pig so I decided to throw him in the lunch photo and then of course that meant we couldn't leave out the other Lego treasure from that day (not very lunchy).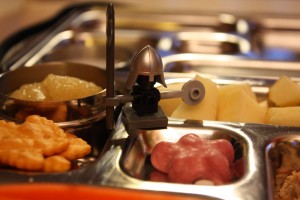 Meet the protector of the food!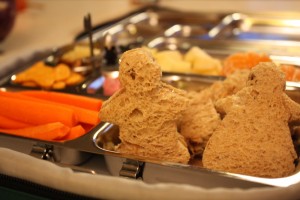 I'm here to protect the ginger couple.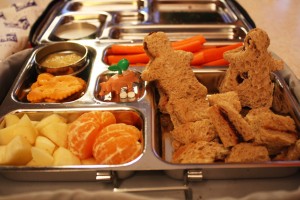 And here we have the lunch itself. I'm sure you were dying to see all of it. The pig is protecting some Dino Vitamins. Ginger Couple held together with organic peanut butter and organic grape jelly are protecting their scrap babies. A juicy clementine, some diced organic apples, some organic applesauce, sliced organic carrots and a stack of Annie's Cheddar Bunny Crackers will complete this festive lunch.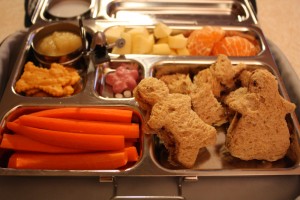 And here is Simon's lunch. It is much the same as Gussy's lunch but there is a strawberry star cookie stashed in the middle. Happy Lunching!