MADE Fair Holiday Giveaway
Hello! It was a pleasure to meet you at MADE Fair, OR maybe we met someone that loves you.
If you're here, you're likely here to enter our holiday giveaway. Lucky you, we're giving away a $100 gift card, or maybe 2 $50 gift cards. You can decide when you win. Enter the contest here!
If you'd rather not wait to see who wins this magical holiday giveaway, head to our shop and snag yourself our best-selling Pit Stick, or maybe snag two or three, they make bomb stocking stuffers.
If you're still debating if this pit product is right for you, use our safety guide to help you assess and decide.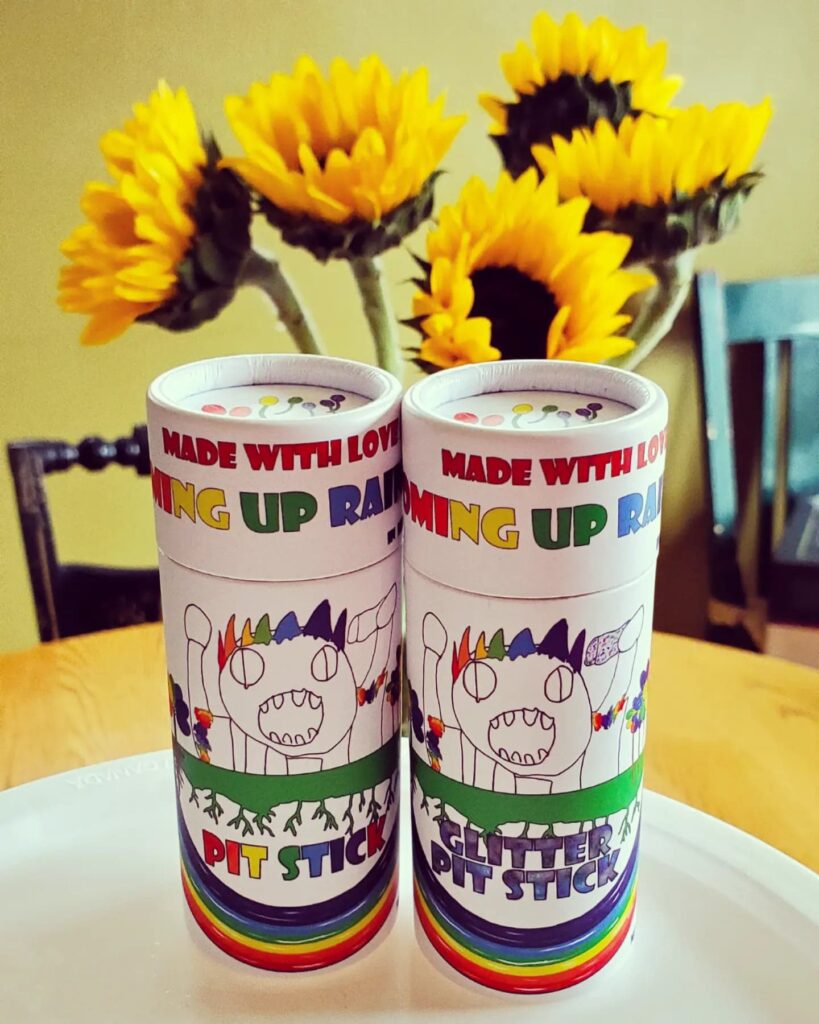 Every product we make will fit snuggly in a stocking or package. We are ALWAYS happy to ship and wrap for you. Thank you for supporting our small business and our little family, and your endocrine system.
Warmest holiday greetings from Coming Up Rainbows. xo