Our Favorite Things Giveaway Winner!
A huge congratulations to our favorite things winner! Your package is off in the post.
Cheers to my dear friend Tuuli for making lovely creations and shipping them across an entire ocean to share with lucky people in the United States.
We really hope you enjoy your magical Finnish creation and your rainbow treasures. These are a few of Our Favorite Things. (A cozy Tuuli piece, Happy, Healthy, and Sleepy rollers, lime eo, a diffuser, a coffee lip balm and our best-selling pit stick).
We hope to share a photo of the lucky recipient donning the winning rainbow piece. Do you have a Tuuli in your wardrobe? Share your photos with us or tag us @cominguprainbows.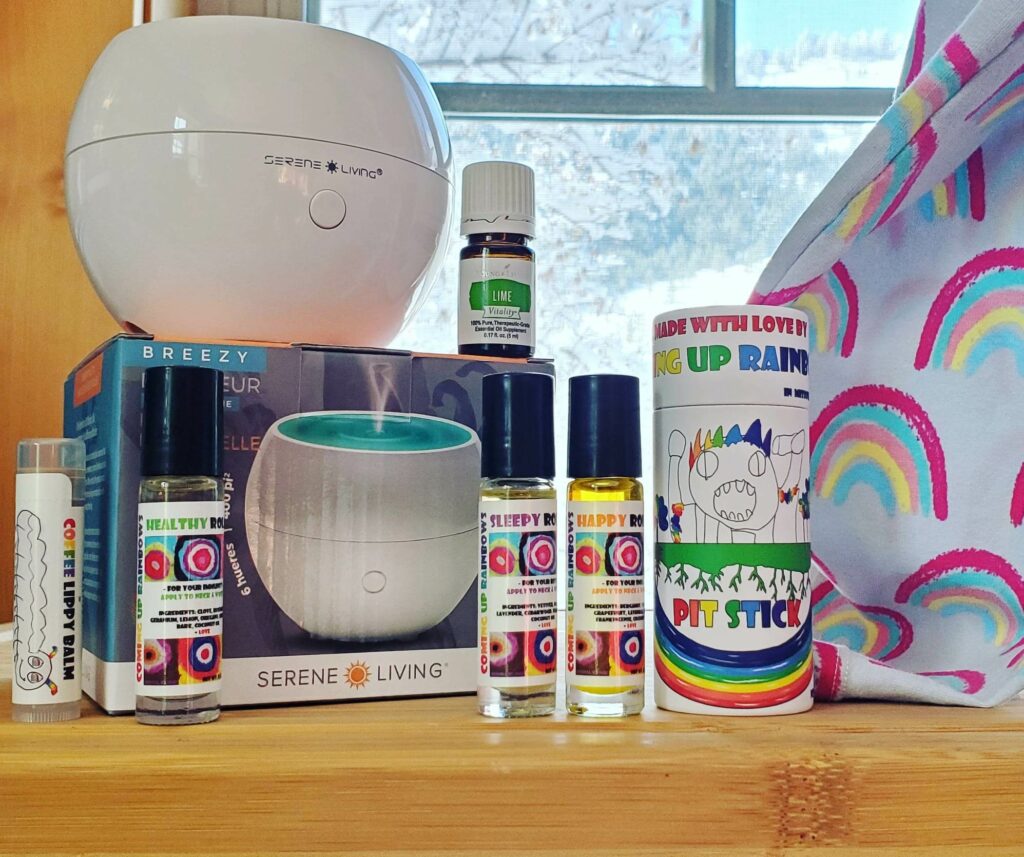 We have a handful of pieces in stock. We are happy to ship them your way. Below is a half snap of what we have in stock right now. Inquiries are welcome.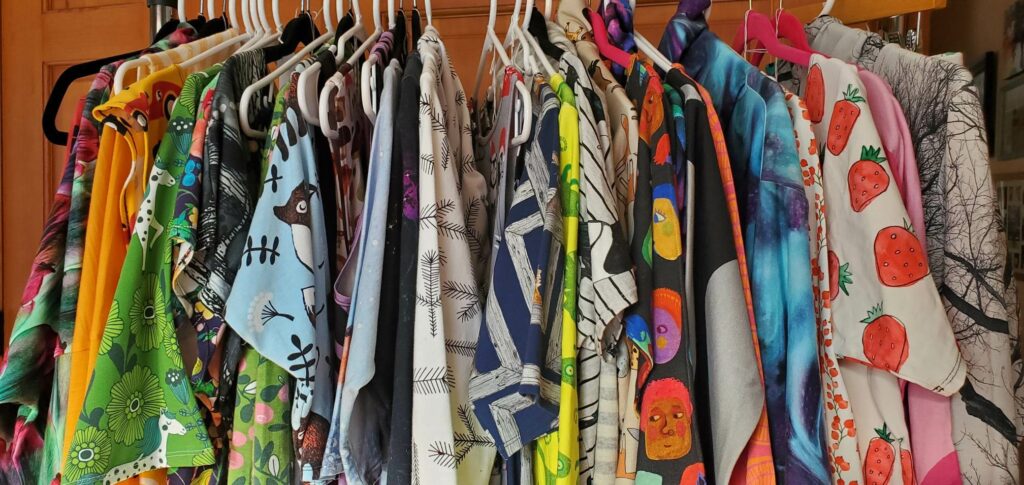 Who is the winner?
Congrats to Stephanie A. of Zanesville, Ohio! Stephanie shared a wee bit about herself: "My girls and I love art, watching movies, and exploring new places. We are super excited! Thank you so much for the opportunity!"
Our next giveaway is already on the books. We will alert you when it is active, simply click the button below to subscribe.
Are YOU are interested in a collaborative giveaway with Coming Up Rainbows? We're always looking for companies, artists and makers to team up with. Please reach out to us and we can make some magic happen. xo