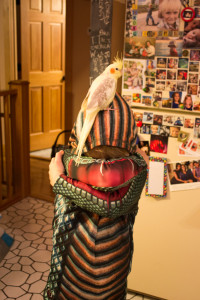 We aren't eating the bird for lunch, just to clarify.
We got a new bird from Santa and he has an awful lot of spunk. This is my big kid (er a cobra) and our bird, that has too many names, his best friend. It is pretty rare that you see Simon without the bird. This was while I was preparing lunches so I snapped a quick shot.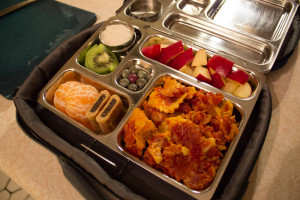 This is the lunch – leftover baked butternut squash ravioli with a sauce I whipped up using some canned tomatoes. It was pretty delicious the night before, and I neglected to ask Simon how it was the next day, but it was gone when he got home from school. I make assumptions sometimes.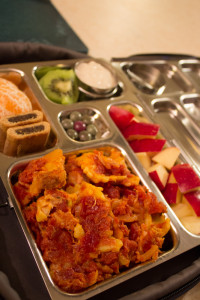 Looks pretty tasty right now.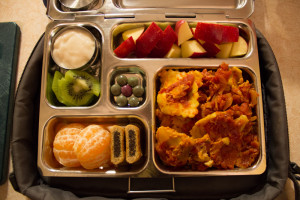 The rest: Fig cookies, clementine, kiwi, chocolate drops, diced apple and lactose free yogurt.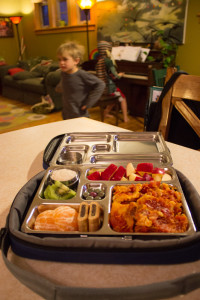 Both boys will occassionally practice some piano in the morning. I'm serenaded through cold lunch prep.  *Don't miss the bird in this photo atop the cobra's head.*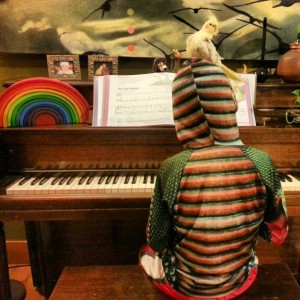 Happy Lunching!