Maybe Santa doesn't come to your house? We think you'll still love this festive giveaway. Meet the gift of wellness in a rolled up bundle. This puppy will fit in your stocking, glovebox, backpack, diaper bag, purse, etc.
Grandma Rainbow Elf has been stitching away at our headquarters to fulfill all of your roll-up needs.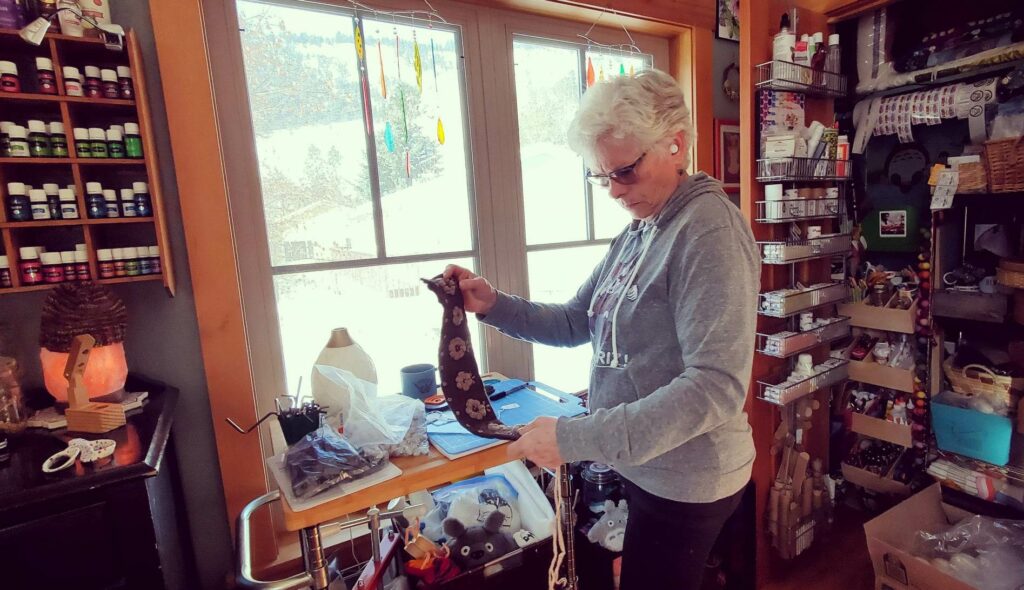 Thank you Grandma for your week of help in the workshop. If you're local, you can come and meet Grandma Elf at MADE Fair. Just look for the rainbows in the East Gym. We'll be hosting Upcycled Wipe making demos on the hour. December 11th until 5pm. We look forward to seeing your smiling faces.
Here are some links to what you might win in this Secret Elf giveaway. We've rolled up our Complete Set of Rainbow Rollers – learn more about "what the heck they are" and their benefits here. If you'd like to gift one you can choose from Achy, Happy, Healthy, Belly, Breathy and Sleepy – nope they aren't dwarves. If you need a cozy roll-up to house them, you'll likely get one that Grandma Elf stitched up.
Good Luck and Happy Holidays! We hope we see you at MADE Fair.