What the heck is a Rainbow Roller?
Why do we keep sharing our Rainbow Roller collection with you? Because, you desperately need them in your life!
As we celebrate the five year release of these pocket-sized gems, here is a wee bit of insight into each of the six options available in our rainbow shop.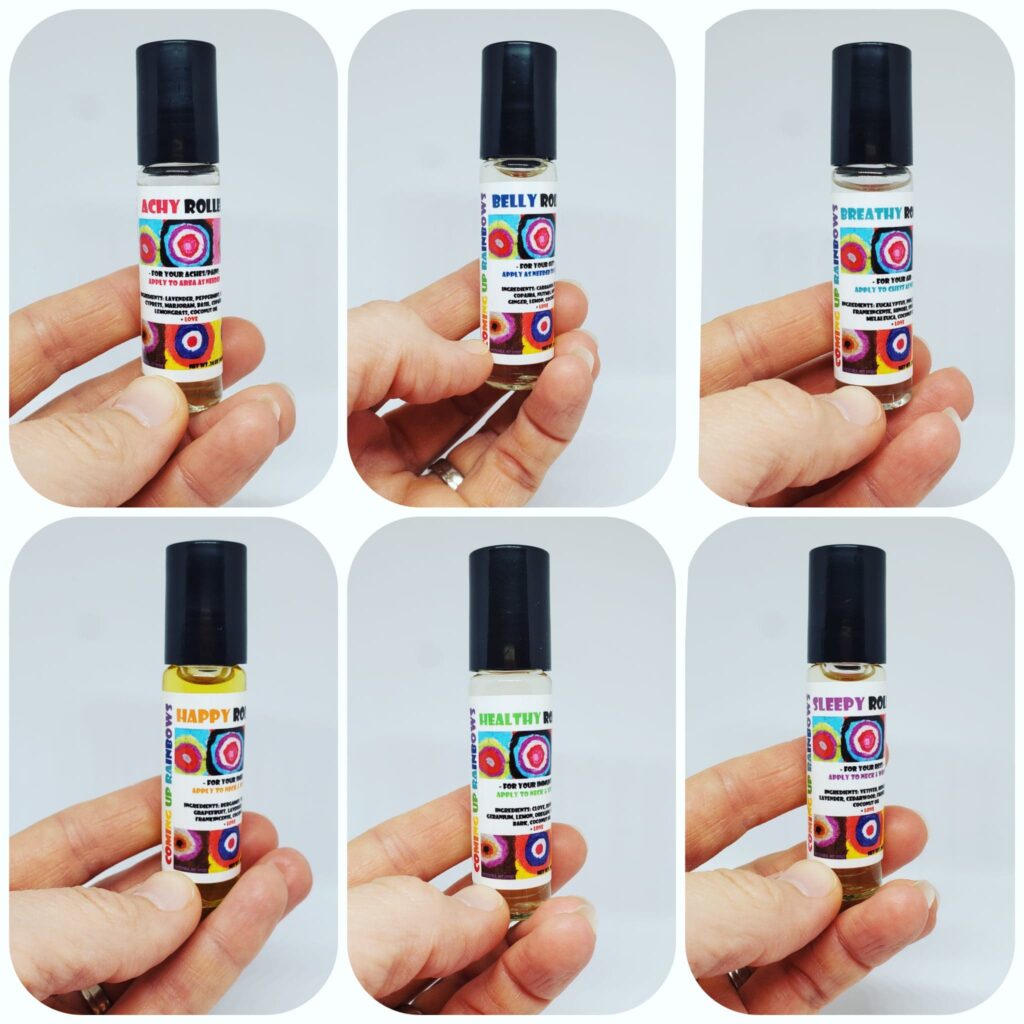 You'll want the entire collection, but we do sell each roller individually, if you're more inclined to 'try before you buy'. Here they are, in all of their glory, in alphabetical order. Our rollers are gentle enough to use on anyone, just be sure that the 'rollee' is not sensitive to the plants within. We have a full list of ingredients for each Rainbow Roller in the shop.
Achy Roller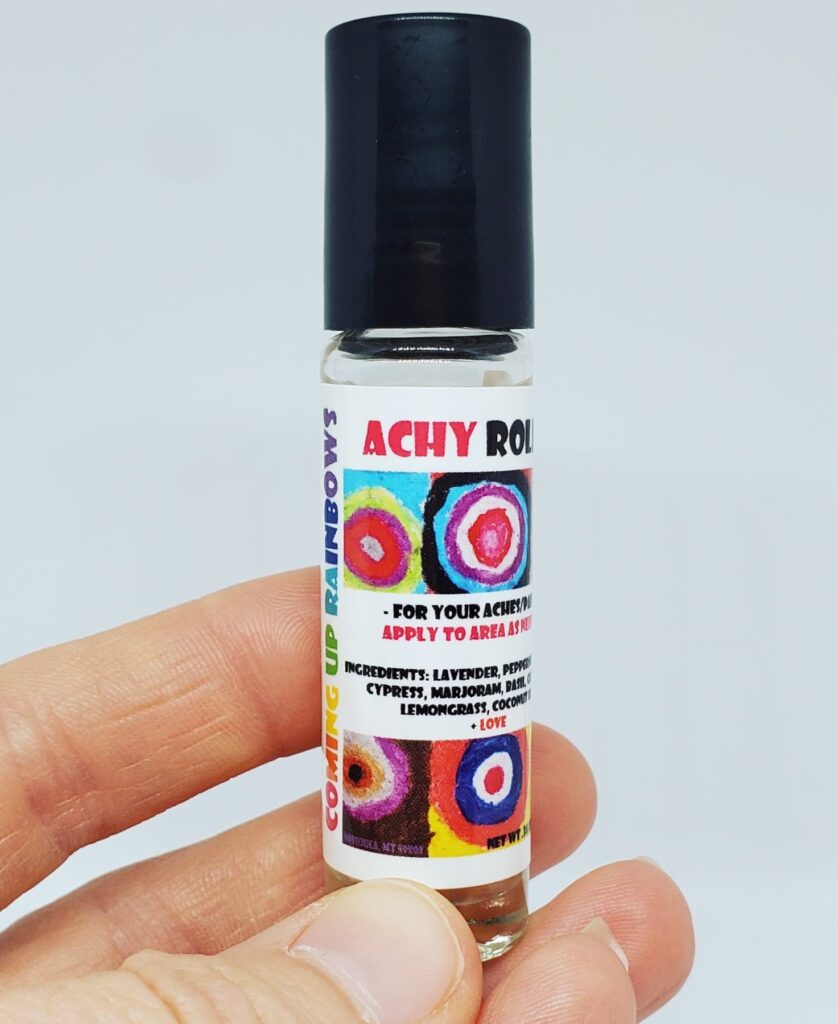 Roll this specially concocted blend on areas of discomfort. The neck, back, and shoulders, are a few places that come to mind. You'll find our Achy Roller here.
Belly Roller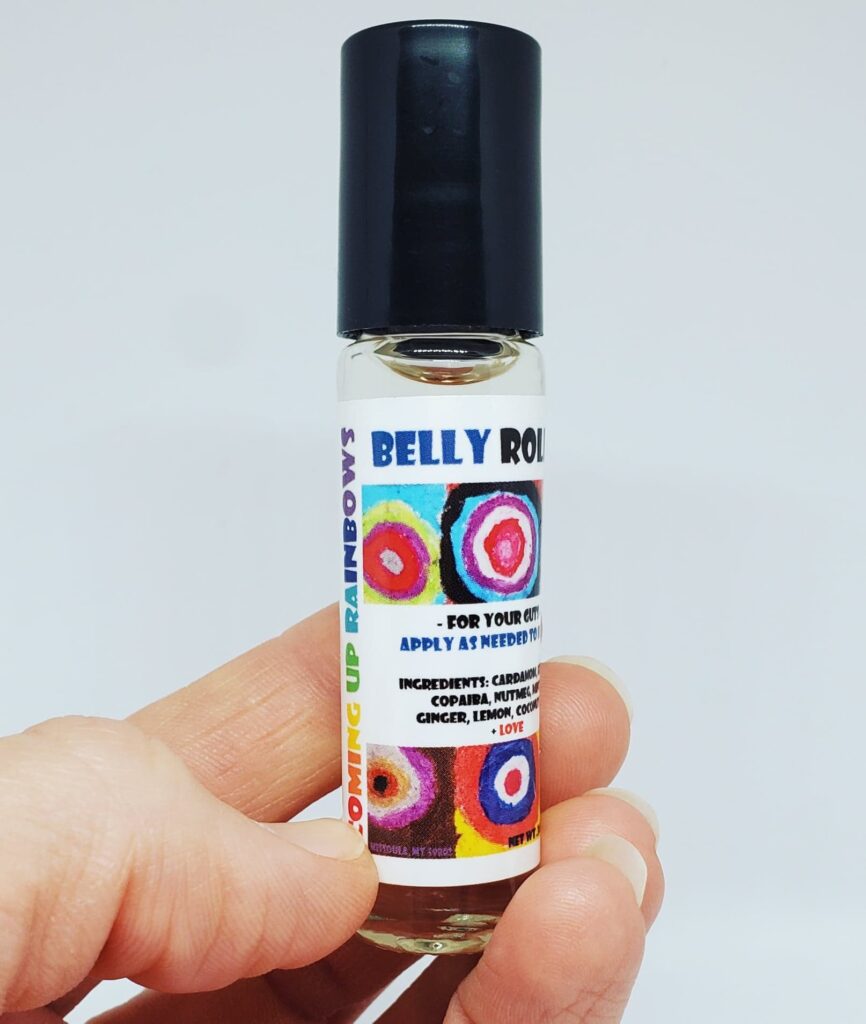 This blend, as you may have guessed, is intended to be rolled on the stomach for digestive support. You'll find our Belly Roller here.
Breathy Roller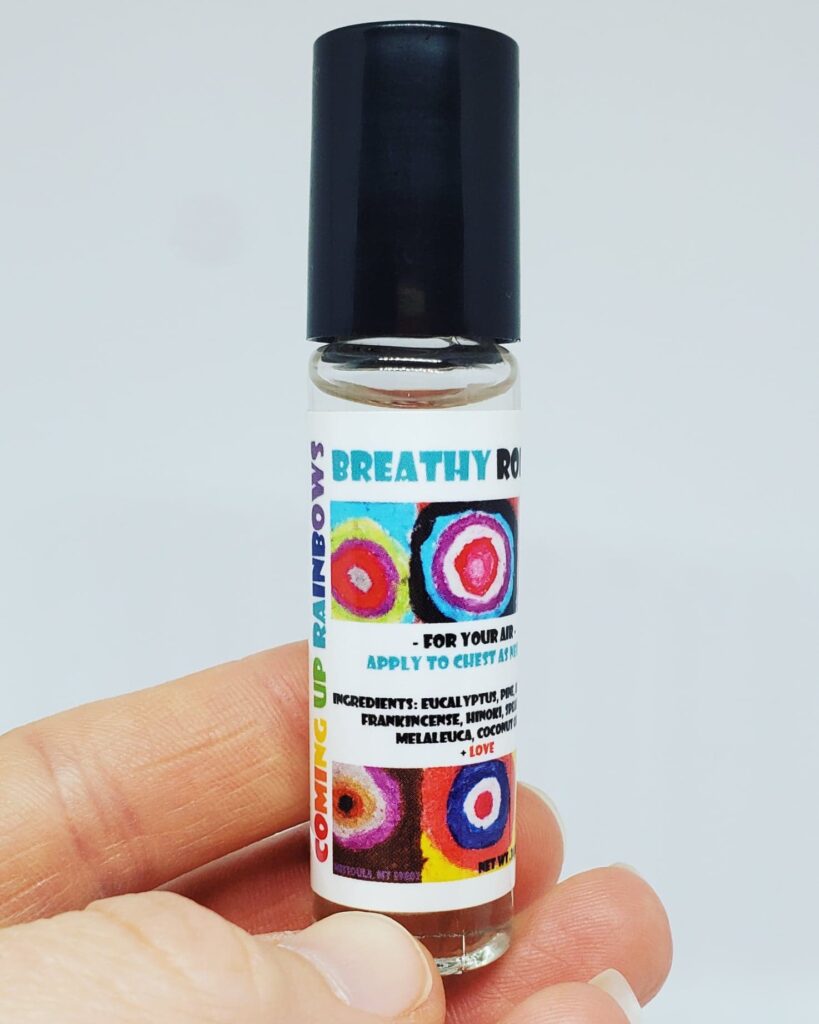 Happy Roller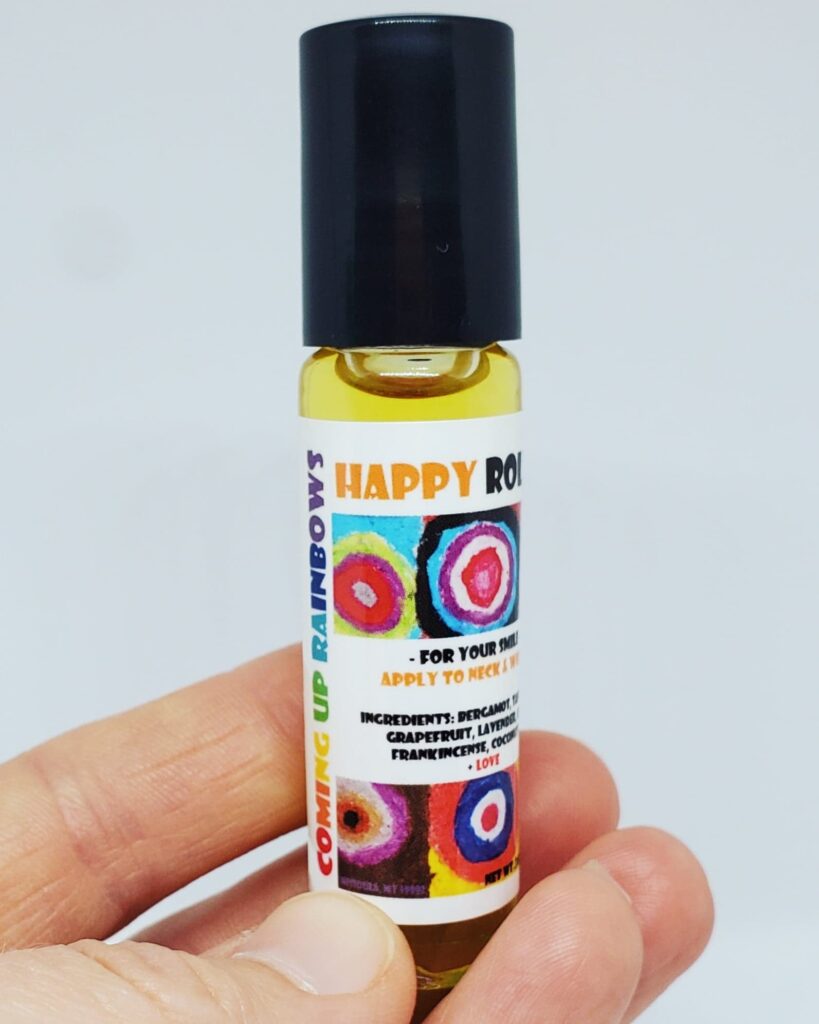 Happy is my favorite! I'm really into citrus smells, and this blend is full of them. In fact, there are four different citrus scents in this blend. Citrus smells are so uplifting, hence the name of this blend. Please note, that citrus essential oils make you more photosensitive, so remember to wear your sunscreen. You'll find our Happy Roller here.
Healthy Roller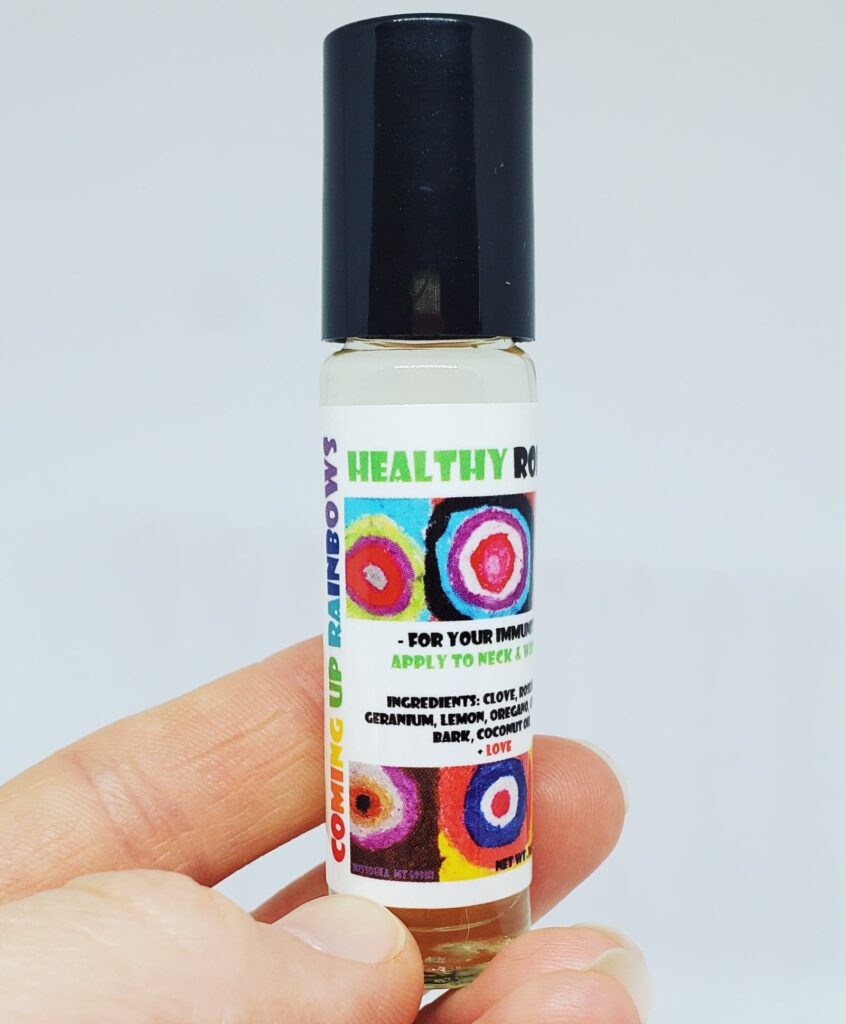 Roll healthy on pulse points to support the immune system. Remember, if you'd like a list of ingredients please visit each Rainbow Roller individually, in the shop. You'll find our Healthy Roller here.
Sleepy Roller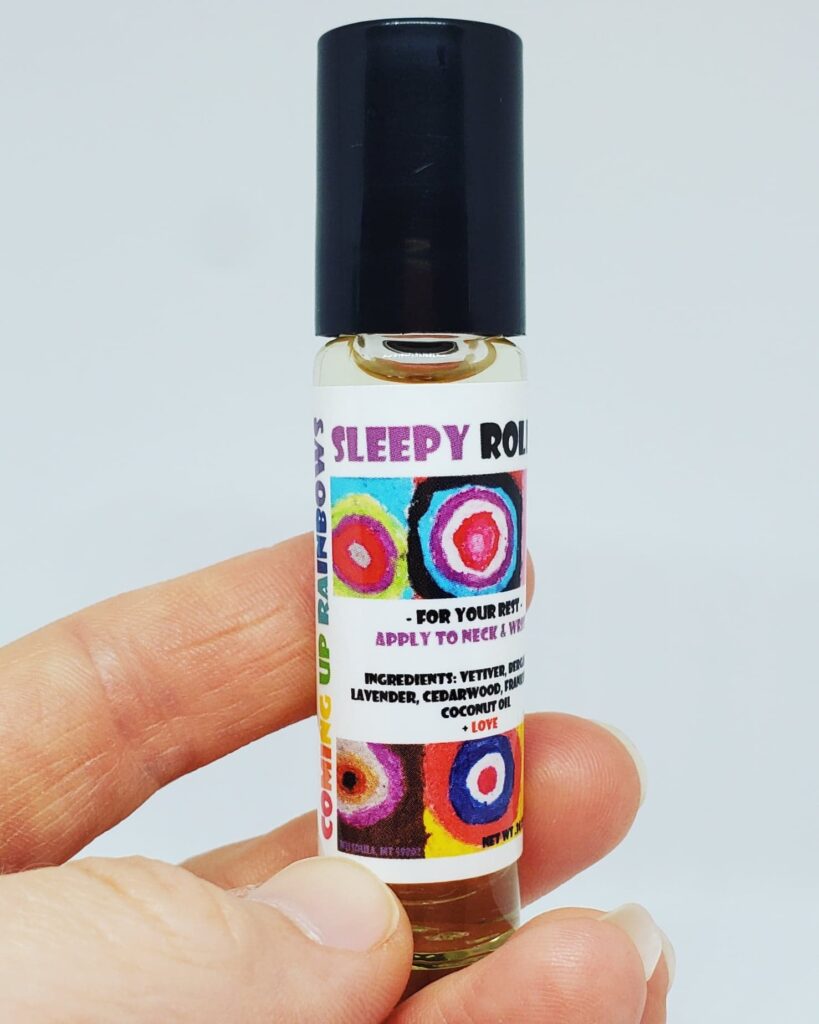 Last, but not least, we share the calmer. Although Sleepy was intended to support a slumber, she can also be rolled on pulse points or the chest to bring calm. This blend is filled with grounding aromas. You'll fall in love when you try it. Our Sleepy Roller can be found here.
Heck, just nab the entire set, you won't regret it. Please reach out with any questions you might have. We love sharing our aromatherapy knowledge and experience.