Star Wars PB&J, Sweet Clementine and More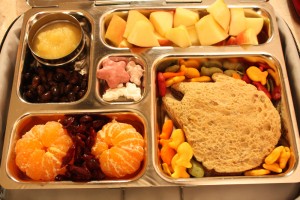 Actually we've got a double clementine today, with some craisins crammed between, black beans above and some refreshing applesauce, diced apples, goldfish crackers and a flying Star Wars Peanut Butter and Jelly ooh and don't forget about dessert and vitamins – and the force will be with you.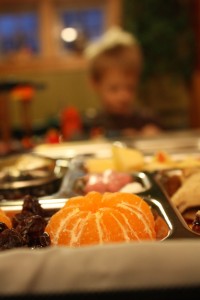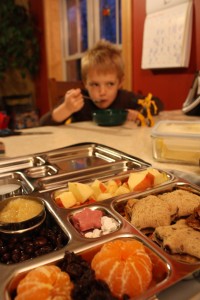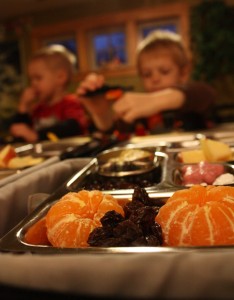 And some more clementines to make your mouth water – and those little boys of course are the cutest on earth. These lunches are from back in December though so they aren't looking quite like this anymore – probably even more adorable now. Happy Hump Day!