Valentine Cold School Lunches
Special Valentine Treat – 3 lunches today – over the course of the day. Here is the first Lovely Lunch.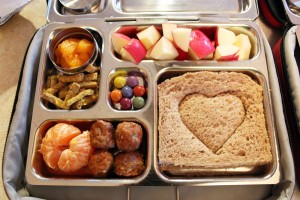 Who doesn't love meatballs? Seriously? A peanut butter and jelly (homemade plum jelly) on wheat bread – with a heart of course. The tiny clementine pre-peeled, onion and poppy seed snack sticks, mandarin oranges, chocolate drops, and a diced up pink lady apple. Plus – a whole lotta love, duh.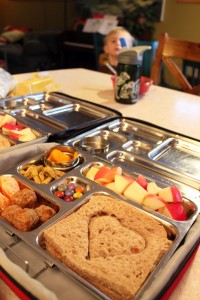 Kay one more….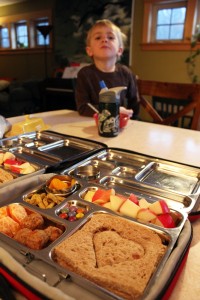 Happy Valentine's Day from Made Your Lunch!