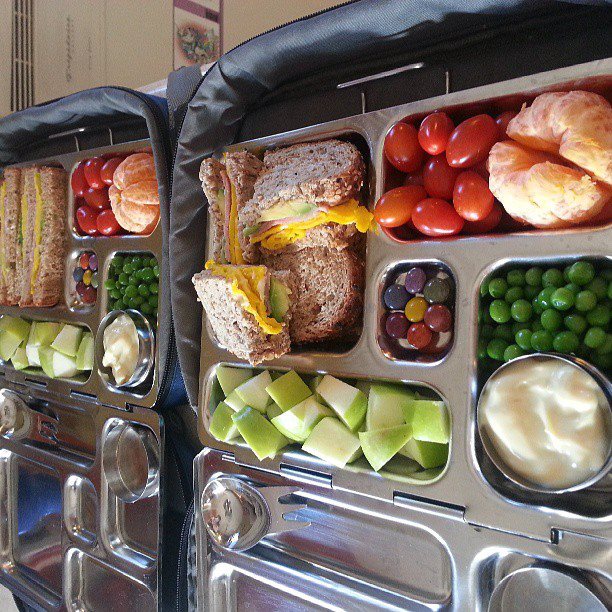 Wee. I love me some rainbow lunch! This rainbow is made up of a fresh backyard hen egg, avocado and ham sandwich on Wheat Montana Bread, with a side of diced organic apple, soy yogurt, tiny tomatoes, peas, a clementine, & of course, some chocolate drops.
We've been slacking this summer. I haven't posted here in quite some time, but I wanted to give you some fresh ideas for back to school. If you want this amazing lunchbox we are so in love with, you can follow this link, to get yours!
We've had several opportunities this summer to make some lunch and we've been growing/harvesting/canning delicious garden goodies for the fall/winter/spring, but this Mama has been slacking on the blog.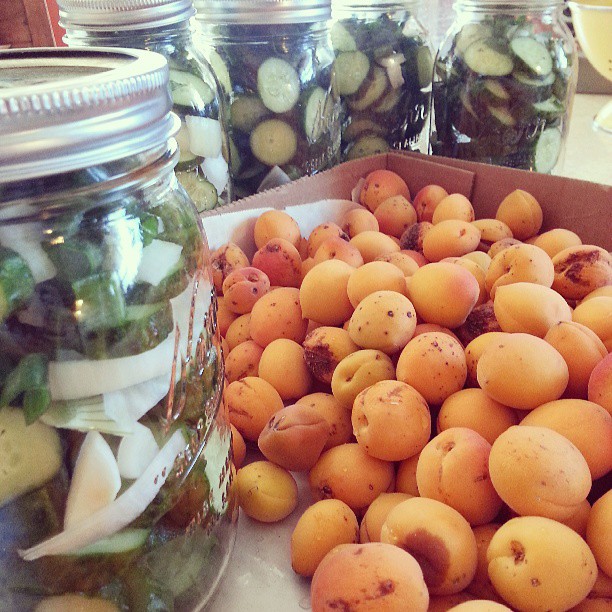 We've been doing things like this instead of posting on the blog.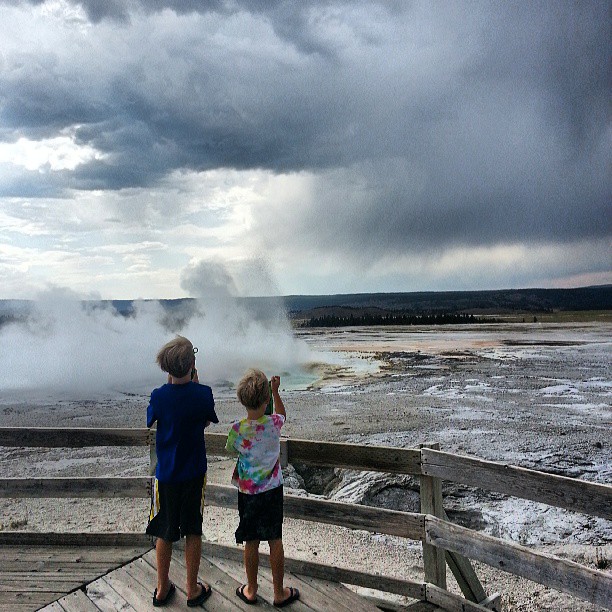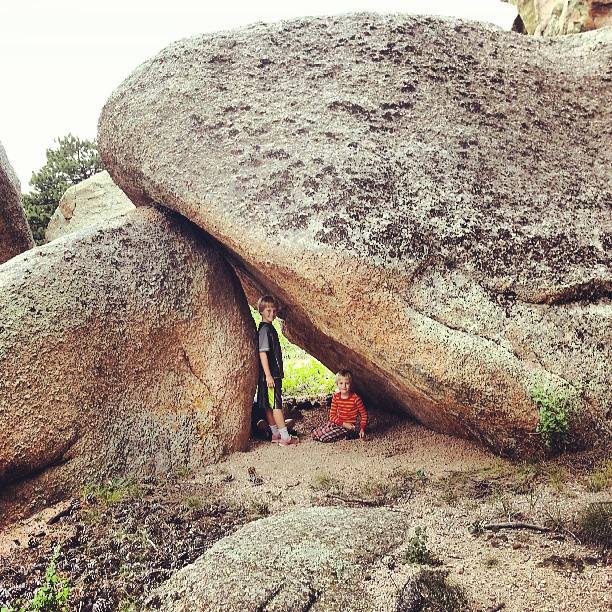 We've been spending summer as it ought to be spent, playing outside, almost non-stop. We're so lucky to live in a place with rivers, rocks, mountains to climb, and camping spots galore. I feel like our summer was pure bliss.
The boys even planted their very own gardens this year.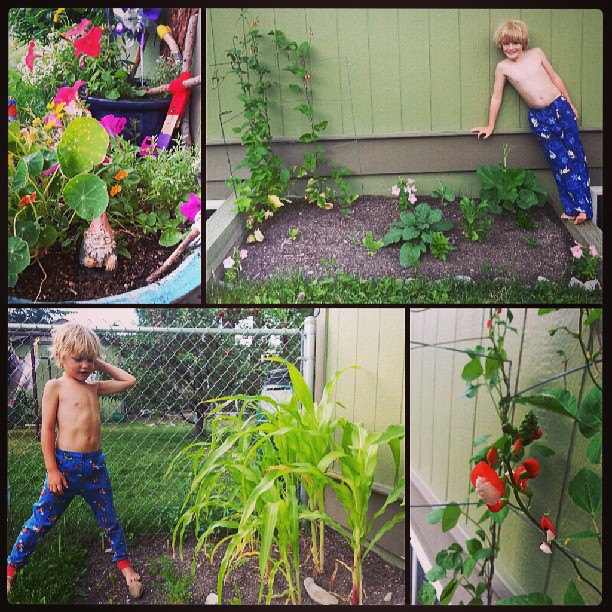 We've had a family garden for several years, but never our very own gardens. We planted them a bit late in the season but they've flourished and we'll have a small bounty from each of them, and the boys are proud. Plus, growing your own food somehow makes the food taste so much more delicious. The little dumplings like things that they "don't like" when they plant the seeds.
I keep asking the boys what they want for their first day of school lunch. I don't know if I can top last year's spread. I've been wracking my brain trying to come up with a creative delicious idea. So far, I've got nothin'. I have a little bit less than a week.
I'm hoping to post just one lunchbox idea a day until the FIRST day of 4th and 1st grade. Wish me luck.