Chocolate Drop Flowers and Hot Dog Bun Sandwiches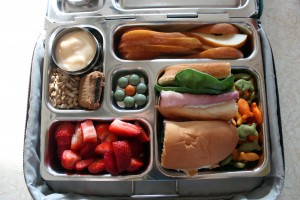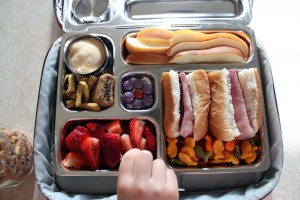 Look at that little mitt, it certainly isn't lunch time yet.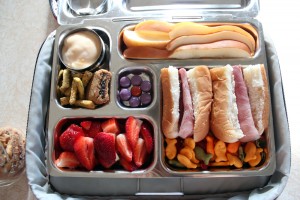 Sans the mitt – we have – strawberries, hot dog bun ham sandwich sans the lettuce (little doesn't like greens but big does), chocolate drop flower, soy yogurt, sliced pear, fig cookies, crunchy sticks, goldfish, sunflower seeds (top)  – it all looks simply marvelous.
Happy Cold School Lunch!