Rollerball Giveaway Winner
Not only are we announcing the winner of this giveaway, but thru 12/17/22, we're offering this exact bundle at the deepest discount around. It is normally $140. Today it can be yours, or shipped directly to someone on your list, for $80. We can ship anywhere in the US. Psst: Shipping is free on all orders over $45.
This won't happen again, so nab them up while the getting is good. Read all about why you need these wellness rollers in your life – here.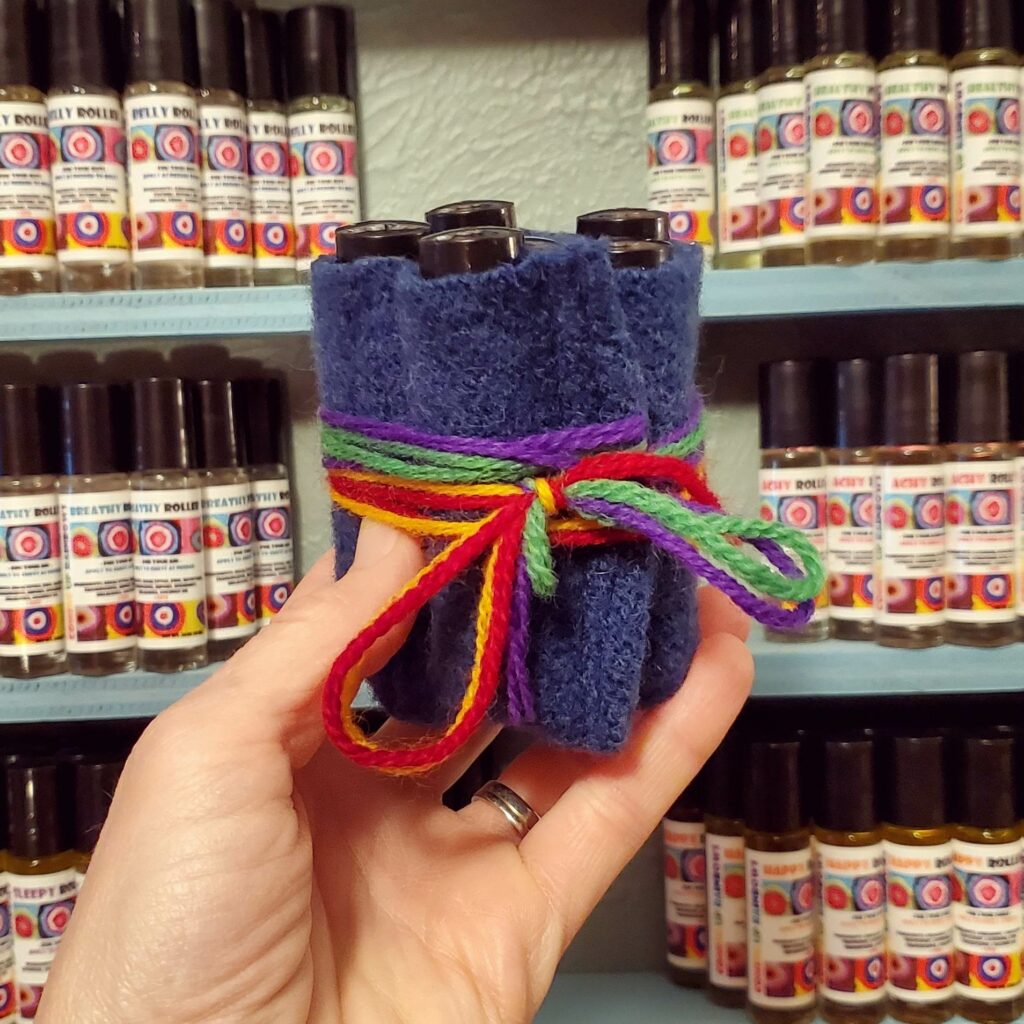 Grandma Elf stitched up so many roller ball roll-ups for us, and they all need cozy homes. You can give the gift of wellness this holiday season.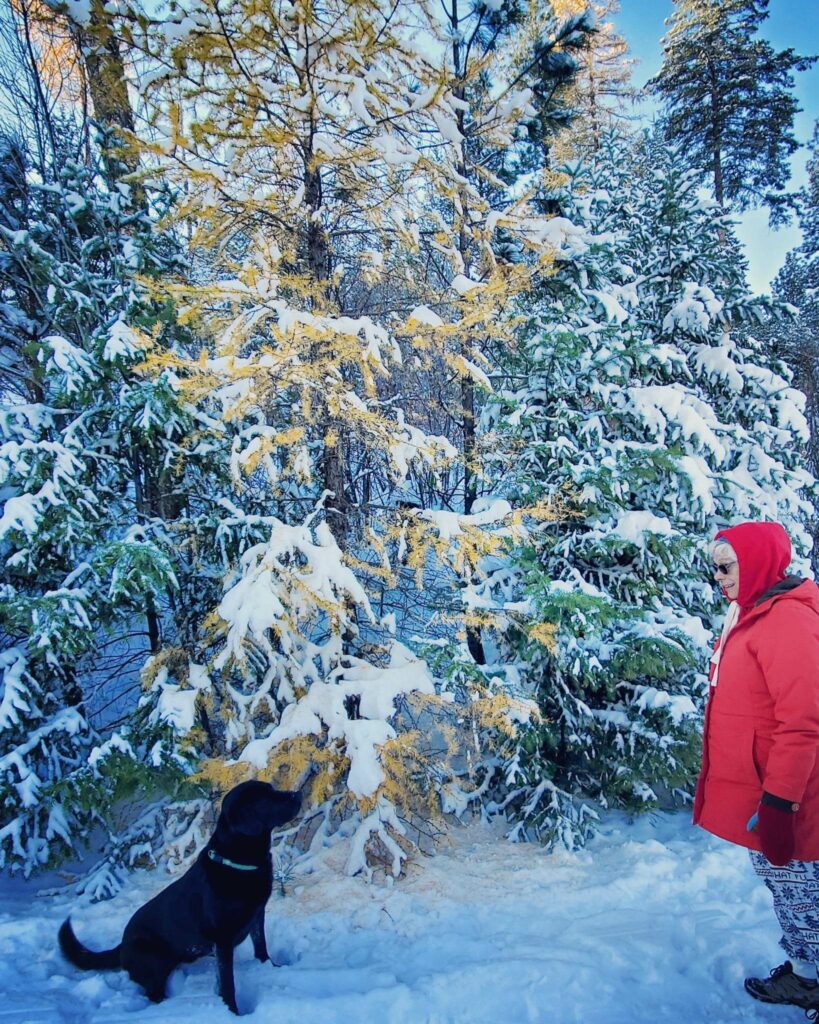 Back to the reason you're all here, who was the lucky winner of the Secret Santa Giveaway? It was such a fun giveaway. We have another one going right NOW for those of you that visited us at MADE Fair.
Without further adieu, drumroll please. Congrats to Christy J. of Port Lavaca, TX on this bundle of wellness giveaway.
Christy is enjoying retired life in Texas, where it is warm year-round, and is excited about her win. You're package will be popped in today's mail, headed your way from frigid Montana.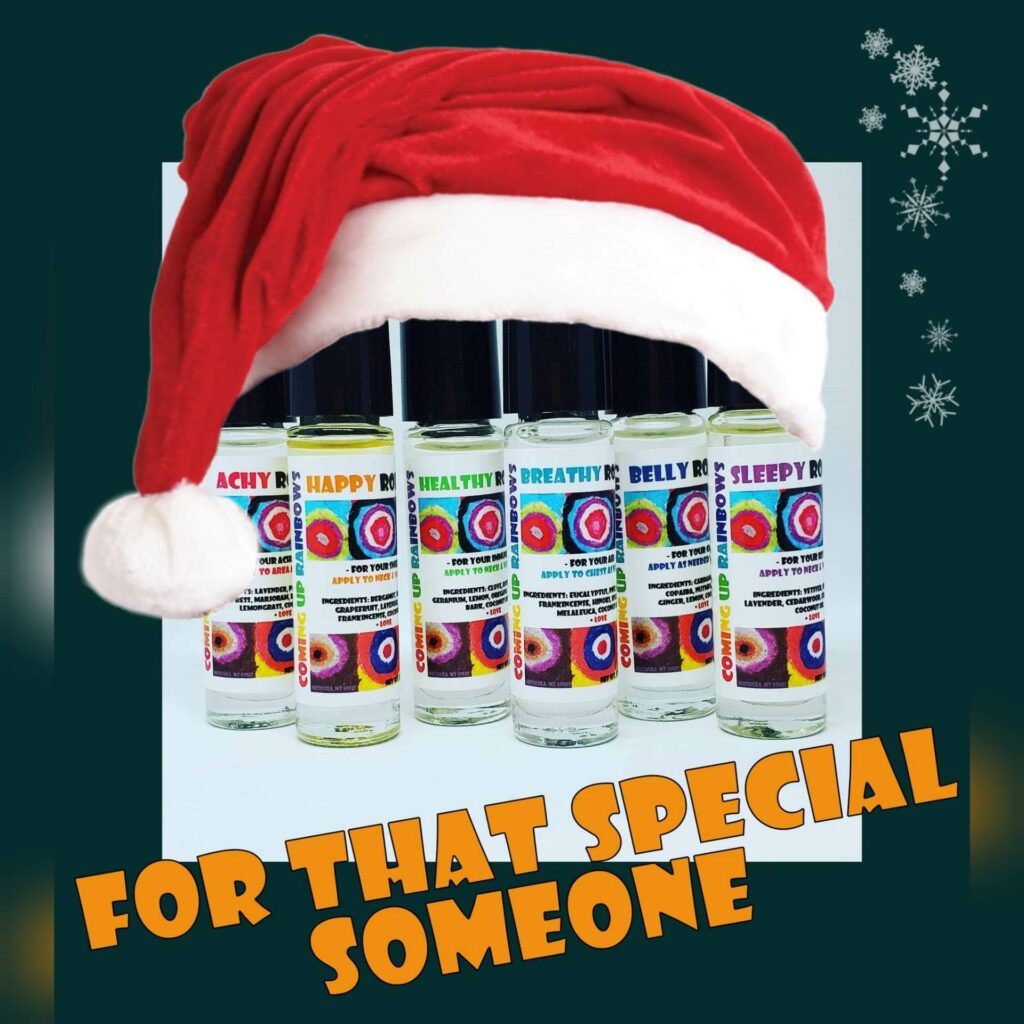 Our next giveaway is already in the works. If you'd like to be alerted when it is active please sign up to our mailing list.
Happy, Healthy and Cozy Holidays from Coming Up Rainbows!